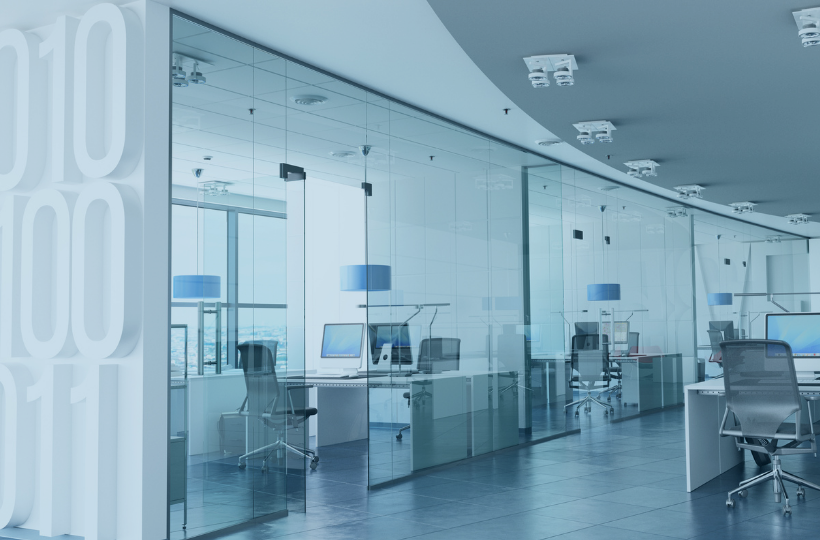 After working from home for two years, it can be difficult to get employees back into the office. The convenience and comfort of working from home can oftentimes outweigh the collaboration and communication that comes with being together in one space. And while some companies have vowed to go full-time or remote first, such as Google, Shopify, Quora, US Xpress, Pratt & Whitney, many others are eager to have their staff back in the office environment on a daily basis. 
To encourage staff to willingly and enthusiastically come back, these in-person-ready companies are looking for ways to make the experience more enjoyable, more efficient and safer for everyone. One unique way they can do this is by utilizing a wireless audio streaming system.
Below are five ways that corporate HQs and business offices can use audio over WiFi to improve employee satisfaction and productivity:
1. Employee Training Solution
Training is essential to ensuring your employees are prepared to complete their work in the most effective, efficient, and responsible ways. But if they're unable to hear or understand the training material, they'll never be able to perform their job responsibilities to the fullest potential. AudioFetch can be used as an assistive listening solution or live translation system to help your staff learn and comprehend better, leading to better job performance.
Scott M from the US Playing Card Company has found AudioFetch to be particularly useful for their employee training: "We used the tour pack [AudioFetch Express for tour application] and it made a world of difference on the training session. Thank you!!"
2. Fitness TV Audio System
Many corporate headquarters and larger businesses offer a gym or fitness center that their employees can access at any time. Our audio over WiFi system is a perfect solution for allowing staff to stream gym TV audio to their phones. They don't have to be tethered to any one piece of cardio equipment; rather, they can move around freely throughout the fitness space and use several machines, all while enjoying (and getting distracted by!) the news, a game, a TV show, or anything else playing in the facility.
3. Wireless Factory Tour Guide System
During tours of factory floors, where conditions can be dangerous and safety is of the utmost importance, it's imperative that all participants can hear the tour guide clearly. But churning machinery, beeping vehicles, whirring fans, and other loud sounds can easily drown out the audio and potentially put participants at risk and workers at risk. 
Our portable tour guide system is an ideal solution, and a great replacement for outdated, unhygienic, and expensive listening devices you may already be using. Tour groups use their own personal smartphones to listen with the AudioFetch app, eliminating the need to purchase, keep track of, maintain and sanitize numerous devices. The app is simple and intuitive for users of any age or expertise, plus it's free to download with no monthly fees for your business. 
4. Controlled Music System
Did you know that music can increase your employees' productivity?! It's true. Especially for those staff whose tasks are clearly defined and repeated often, such as factory or warehouse workers. Music improves mood, increases concentration, reduces stress, and increases work speed. 
AudioFetch can be used to provide multiple music channels to your team to reap these benefits and more. Select channels can be programmed, offering options for varying musical tastes and work styles, while limiting employees' ability to access the internet and thus get distracted. All employees have to do is download the free AudioFetch app, select their channel of choice, and start listening. 
5. Emergency Notification Solution
Quick action and widespread communication is required during an office fire or other emergency situation. Audio Over WiFi technology can be used to stream emergency instructions to employees on multiple floors and throughout thousands of square footage, allowing your staff to mobilize quickly and efficiently.
Helping your employees, clients and visitors hear better without distractions or distracting others can increase productivity and enhance the office space, making it a more desirable environment to return to. If you're ready to get started, contact us or schedule an appointment to learn more and request a free demo.