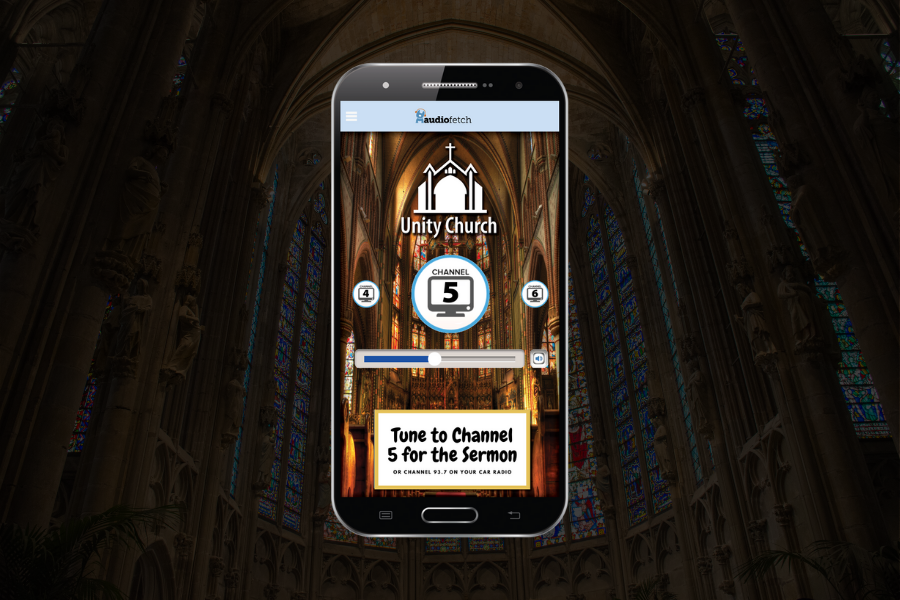 Churches and houses of worship are making changes to how they deliver messages to congregations while practicing social distancing. Some churches are turning to online tools, virtual hangouts, and social media to spread the good word.
Other churches, however, have found an ingenious solution for still bringing their communities together in a single location, while maintaining a safe physical distance. The solution: They're hosting parking lot services!
We've worked with thousands of churches since the start of this global pandemic to help them create parking lost services. And we want to help others bring this same "drive-in" style sermon to their members.
We are able to offer drive-in audio streaming through our products in two ways:
Option 1: Using an AudioFetch Solution to Broadcast to Smartphones
Our AudioFetch drive-in audio solutions allow you to broadcast audio to smartphones or tablets. Listeners simply download and open the AudioFetch App from the app store, and then they can listen in real-time via their smartphone or any Bluetooth speaker. Paired with a wireless router, our AudioFetch can support up to 250 listeners.
Here's how the AudioFetch works:
Up to 250 listeners at one time
Have your members park in the parking lot and remain in their vehicles.
Send the audio over the WiFi from the router.
Plug the AudioFetch Express into your audio output.
The AudioFetch will broadcast your service to each member who has a smartphone or tablet.
The app is free on Google Play and iTunes.
They can now hear your message while keeping the proper distance.
BONUS: it can be used for hearing assistance and/or translation once service resumes indoors.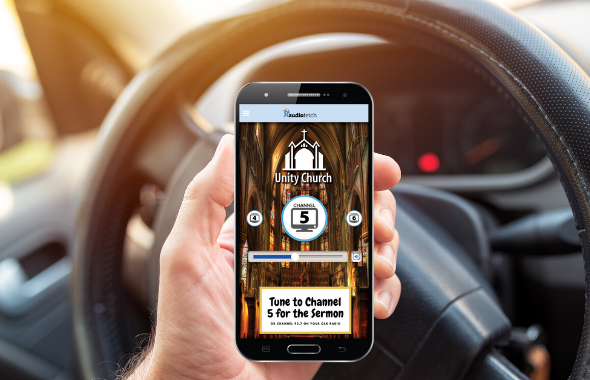 Option 2: Using an FM Transmitter to Broadcast to the Radio
With the FM Transmitter offered by our partner company Broadcastvision Entertainment, churches can broadcast a message to people listening to the radio while sitting in their cars. 
Here's how the FM Transmitter works:
Broadcast your service 300+ feet in all directions. Unlimited users.
Have your members park in the parking lot and remain in their vehicles.
Select an FM frequency that is currently not in use.
Plug the FM Transmitter into your audio output.
The FM Transmitter will broadcast the sermon to each members' car radio.
Your members only need to tune into the FM station you selected.
They can now hear your message while keeping the proper distance.
Place a sandwich board or other signage throughout the parking lot to direct listeners to the right station.
For further instruction on how to use the FM Transmitter, click the button below to download the manual.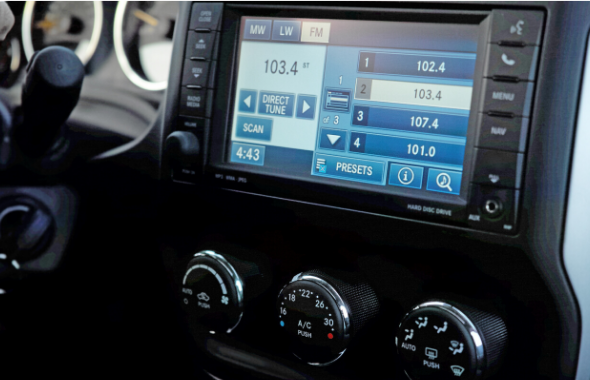 These parking lot services popped up in communities across the globe. In Odessa, Texas, Connection Community Church took their service to their parking lot. In Dora, Alabama, one church held services in the parking lot of a local restaurant. In Vancouver, Washington, parishioners sat in their cars to hear a "drive-in" style service.  
Need help installing AudioFetch for your church drive-in services? Check out our short instructional video.
Would you like to provide instructions to your members or guests on how to download and use the AudioFetch app? We have a short video for that too! Check it out here.
We appreciate your business and hope our technology can continue to assist in delivering your message and bringing communities together in a safe way.