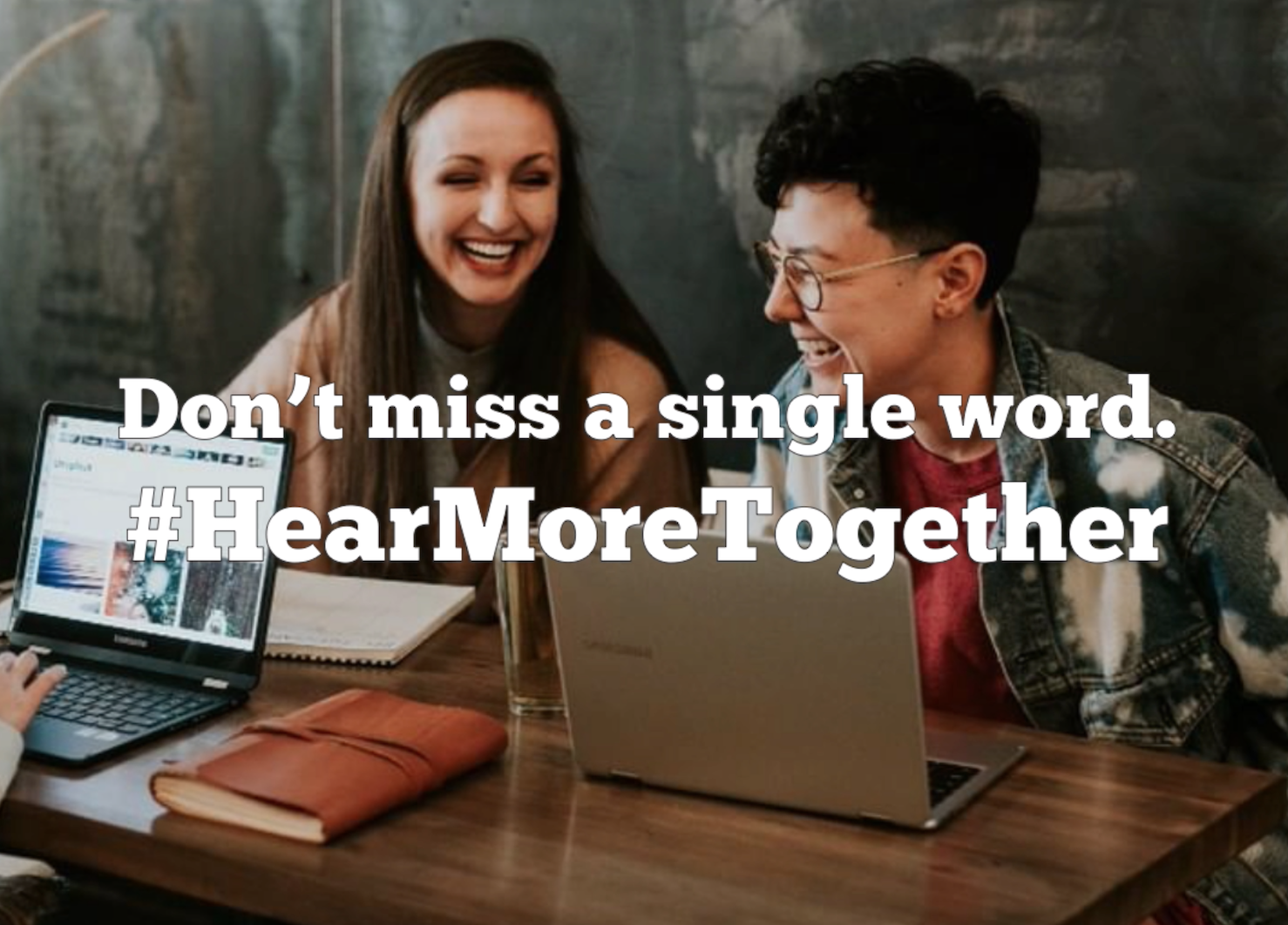 No one should ever have to miss a speech, a touching moment, a sports play, a joke, a conversation, or a good laugh just because they have hearing loss or because it's simply too noisy where they are listening. Being able to share in moments like these creates community and makes everyone feel included. AudioFetch is innovating solutions in assistive listening, and in 2020 we want to help more communities and loved ones #HearMoreTogether!
You can find AudioFetch devices all over America. Our Signature device has 56 inputs and has been helping patrons in sports bars hear every word of their favorite game, no matter how many TVs might be on. Our FetchExpress is a portable PA system perfect for transmitting single source audio over wifi helping church goers, tour guides and translators ensure their customers never miss a word. AudioFetch is already helping those who have hearing loss feel included and now we want to do even more with the AudioFetch #HearMoreTogether GIVEAWAY!
To kick things off this holiday season we want to gift one lucky community a FetchExpress assistive listening device! Simply post a photo or video of your community with #HearMoreTogether to Facebook or Instagram, and answer this question:
How would an AudioFetch system help you and your community #HearMoreTogether?
Be sure to follow us on either Facebook, Instagram or Twitter to see when we announce the winner on December 24th!
We can't wait to #HearMoretogether with you!
Official rules: https://www.audiofetch.com/hearmoretogether-giveaway-rules/