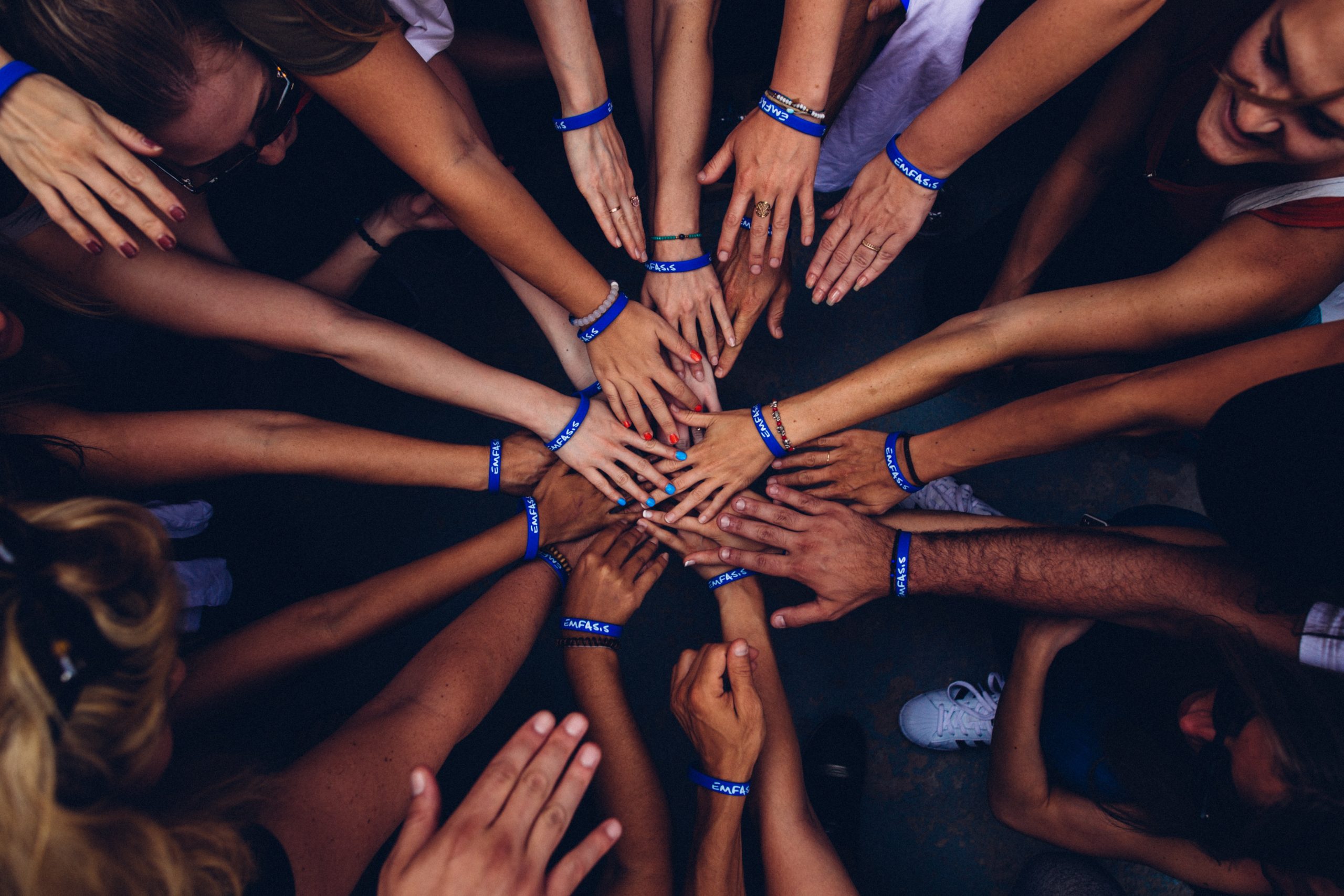 Sound brings communities together. At AudioFetch, our #HearMoreTogether campaign is designed to raise awareness about hearing loss and excessive noise. When you can't hear what's going on around you, it can feel very isolating. Our assistive listening devices promote a stronger sense of community by ensuring that everyone can hear more, together.
To help you #HearMoreTogether, we're giving one lucky community a FetchExpress assistive listening device. To be entered to win, get your community together and post a photo or video on Facebook or Instagram with the hashtag #HearMoreTogether and answer this question in the caption: How would an AudioFetch system help you and your community #HearMoreTogether?
Need some inspiration? Here are 3 ways AudioFetch can help you and your community:
1. Hear Clearly at Houses of Worship
For many people, especially older adults, their primary community is a house of worship. Members come to be inspired by faith and often stay to socialize after the services. That's why it's so important for these spaces to be accessible.
If your church, synagogue, or mosque has an aging population that's experiencing hearing loss, an assistive listening device will help you #HearMoreTogether. These devices also help houses of worship like Chet's Creek Church use translation services to reach a wider audience.
2. Cut Through the Noise at Arenas and Sports Bars
Whether it's an arena or a bar, most sporting venues invest in high performance audio, such as a theater sound system. Why not enhance your system with a stadium listening system or sports bar sound system? Although nothing beats the thrill of a cheering crowd, the noise levels at a game can be distracting or even damaging.
With AudioFetch, fans will #HearMoreTogether by plugging into an assistive listening device that cuts through the noise by streaming audio over wifi. Venues like Cavu Brewing use AudioFetch so you can hear the game as clearly as you would at home, while still enjoying the camaraderie of a sports bar. Go team!
3. Listen to Lectures at Universities and Community Schools
Universities and community schools benefit from assistive listening devices and education sound systems, too. After all, it's hard to learn when you have difficulty hearing. AudioFetch helps students and faculty #HearMoreTogether by incorporating wireless audio streaming into the classroom, lecture hall or auditorium.
Educational institutions such as Barry University use AudioFetch to make their campus accessible to students with hearing loss and hearing impairment. This allows them to make sure all students feel welcome in their community.
#HearMoreTogether with AudioFetch
These are just a few examples of the ways AudioFetch can help your community. Now we want to hear from you! Share your ideas on Facebook or Instagram with hashtag #HearMoreTogether! Learn more about the giveaway here.
If you'd like to learn more about how AudioFetch could help your venue, contact us today!