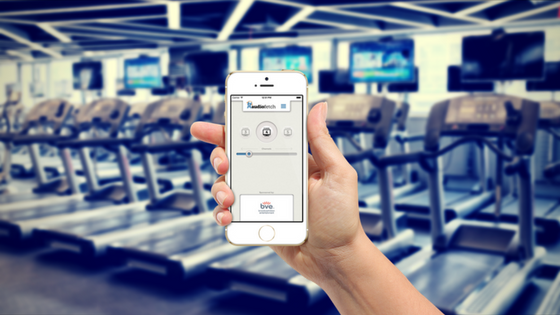 We're constantly looking for ways to make the AudioFetch app more useful for you and your customers. One great benefit that we offer to all AudioFetch customers is the ability to customize the app that your guests and members use. These customizations make the app look and feel more like your own, and allow you to better communicate with your customers.
Following are the five ways you can customize your AudioFetch app:
App Title
Specify an App Title, which will appear when the device is on a lock-screen mode. This will remind your customers, with a familiar name, that they're listening with the app.
Logo Replacement
Replace the AudioFetch logo found at the top of the app with your business's logo. This helps to continue building brand recognition for your business, and makes the app more familiar to your customers.
PDF Document Link
Add a PDF document as one of the three selectable options under the 3-bar drop down menu of the app. You can use it as a way to share important business information, such as fitness class schedules or menus. Or you can use it to announce current promotions, like specials, discounts, or events. Or you can add a custom message or any other content that you'd like to share.
Color Template Customization
Change the color template of the app in three locations to better align with your brand and company color scheme. The three color locations are:
Primary Color – This location is comprised of the banner area that runs along the top of the app and background color of the 3-bar menu when it is open
Secondary Color – This location is comprised of the 3-bar menu icon and the text in the 3-bar menu
Background Color – This location is comprised of the background field of the app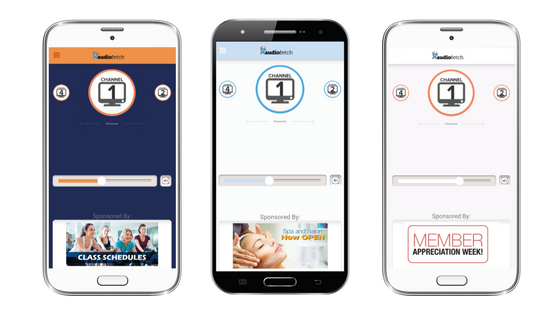 Intro Banner
Add a full-screen banner ad, which will display when the app opens. This banner can promote any current specials, discounts, events or other custom messages. When tapped, the intro banner will present follow-on contact information to include an email address, website URL and/or a phone number. You can specify the duration that the banner displays, up to 30 seconds, but we recommend only showing it for a brief 2 to 5 seconds.
All of these customizations are available through The Doghouse configuration management portal. If you have any questions about customizing the AudioFetch app or using it to engage with your customers, we're happy to help! Drop us a line or call us at 1-877-661-2281
Save
Save
Save