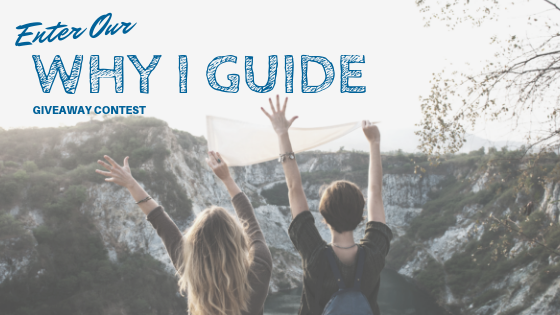 UPDATE: Contest entry period has ended.
Being a tour guide is a dream job for many. In fact, it was ranked the 3rd best job for work-life balance by Business Insider last year. And it's hard not to see why–experience new environments, meet new and interesting people, learn about art, history and culture, and of course, get paid to see the world! These are just some of the reasons we know tour guides love their jobs.

But we know there are a million more. And we need you to tell us what they are. That's why we're hosting the "Why I Guide" giveaway contest. Tell us what you love about your job and you'll be entered to win a free FetchExpress, the best wireless tour guide system and app out there, and a custom Tour Guide Accessories Kit (USB battery, battery charger cable, headset microphone, belt pack). FetchExpress allows your tour groups to hear your voice better without distractions or distracting others. Using built-in WiFi, FetchExpress broadcasts your voice live to your guests' smartphones via the free AudioFetch App.

Entering the contest is easy — just record a video (<30 seconds) explaining why you love being a tour guide, and post it to our Facebook page or upload the video to your Instagram profile, and use the hashtags: #WhyIGuide and #TourGuideLife. Every video uploaded between March 18 and April 30 with those hashtags is automatically entered, and the winner will be chosen at random in May.

What are you waiting for? Record that video and head over to Facebook or Instagram to enter!