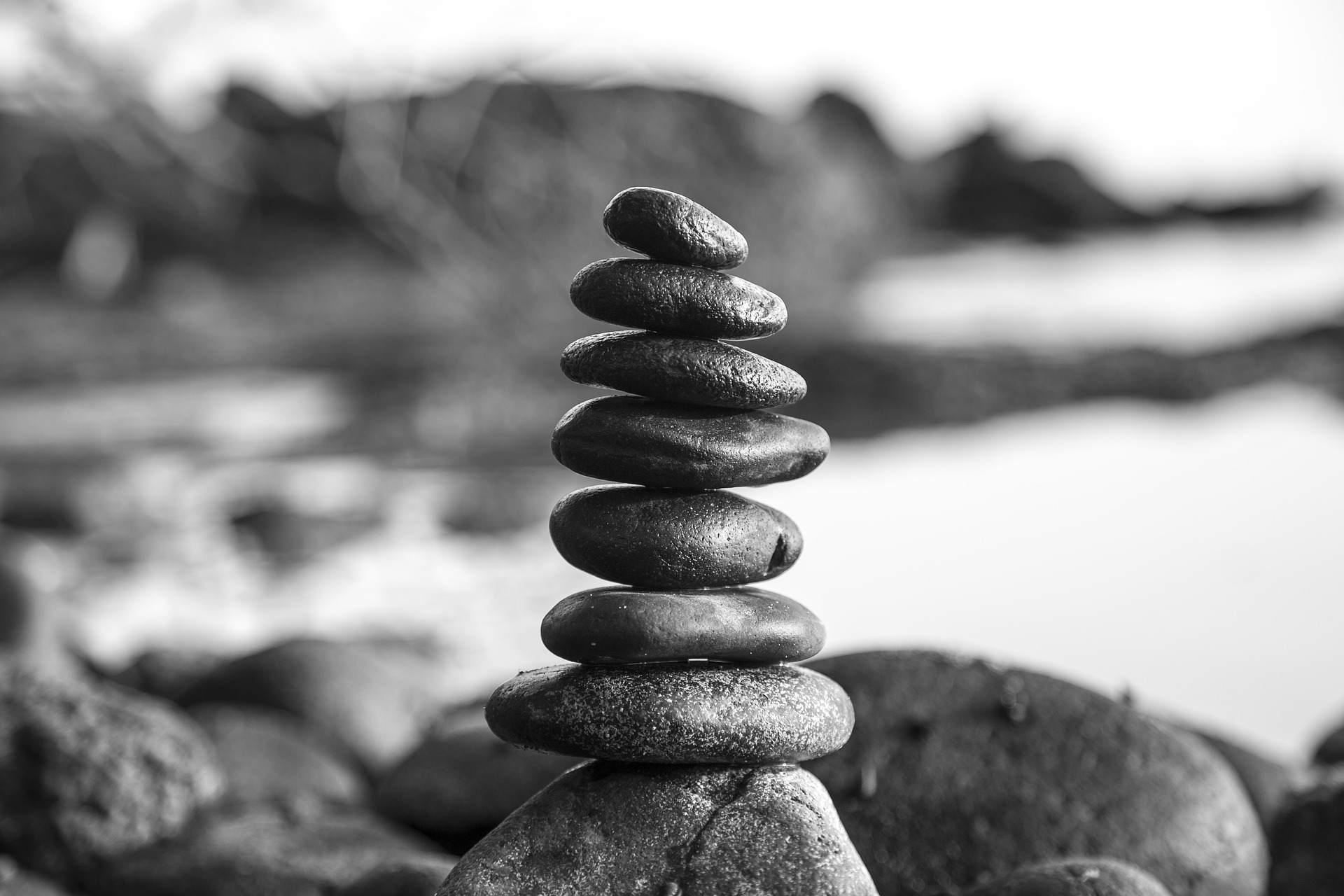 We often get asked by new customers how AudioFetch compares to the other wireless audio streaming systems out there. Our Competitive Comparison chart addresses the key features and benefits in a succinct and easy-to-understand manner. However, many businesses need more details to truly perceive the differentiating factors.
Below are specifics on how our products and services compare to others you may be researching:
Channel Options
When it comes to the number of channels and how they're managed, you have options. AudioFetch Express is a single input unit to accommodate  a single audio source, or for multiple AudioFetch Express units to combine a few input audio sources to up to six channels on the AudioFetch App., we offer a single channel unit. For larger venues, the standard AudioFetch system can be expanded from 4 inputs all the way up to 64 inputs. Each AudioFetch chassis supports 16 inputs, and up to four AudioFetch boxes may be added to the network.Customers  can add 4-input cards in the field when expanding.
Additionally, you are able to label each channel so that users can quickly find "TV1," "CNN," "ESPN" or whatever makes sense for your venue.
Inputs & Outputs: It's What it's All About
When it comes to audio inputs, you also have options. Each AudioFetch unit allows for three different connectors–analog, optical and digital coax. This gives you the flexibility to install in whatever way works best for your business. It also eliminates the need for costly optical adaptor boxes. Less money, less equipment, less hassle.
Low, Low Latency
AudioFetch has one of the lowest latencies on the market. We wouldn't claim lowest latencies, and neither should our competitors. That's because each installation is different with unique circumstances–venue location, structure, your wifi network, surrounding networks, etc.–that could impact latency levels. Ours is low, and we're more than happy to prove that at your venue. But don't trust any company claiming lowest latency and be sure to read the fine print if they "guarantee" it.
Marketing So Simple Even Your Dog Could Do It
Regardless of their role–marketing, sales, admin, executive or owner–anyone at your organization can easily understand and manage the AudioFetch marketing portal for customizing the AudioFetch app. We provide some clear-cut instructions with your product, and that's truly all you'll need to get in there and create ads, view usage metrics, and download reports. App users tap your custom graphics and message then choose to be connected to either  a phone number, a website, or to send an e-mail.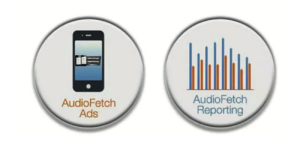 The marketing for other wireless audio streaming products is so complex and cumbersome, they propose you pay them a monthly service fee just to manage it. That's not a convenience fee, it's because you'd never be able to use it on your own! We believe your resources, and your budget, can be used more wisely.
We Develop, Manufacture & Support Our Products
We don't just sell AudioFetch products, we also continue product development of AudioFetch, develop each unit, manage manufacturing and assembly, and support each installation from our offices in Colorado. We do not private or white label any other companies' technology or equipment. That means, we're able to provide informed, effective and efficient support throughout the entire process, from installation to ongoing usage. There are no other companies, or board members to negotiate or appease and our design engineers and App developers are our own..
When you order an AudioFetch product, you work with AudioFetch exclusively. And when you work with AudioFetch, we work for you. Exclusively.
Custom-Designed Hardware
AudioFetch  is a custom-designed hardware platform to ensure the fastest, most efficient audio processing. We incorporate a microprocessor-per-input, so scaling multiple inputs is not an issue.
Other audio streaming systems use an off-the-shelf computer. These computers still need to run their normal operating systems in addition to the large software package required to process audio. These single processor units quickly become burdened, resulting in slower and less efficient audio streaming.
Barely Bigger Than a Tissue Box
Our flagship AudioFetch product is small, flexible and at 10"x6"x3", it's barely bigger than a tissue box. AudioFetch Lite is just 10"x3"x2" and FetchExpress, our single input, integrated-WiFi model is even more sleek. It's about the size of a deck of cards (4.25"x2.5"x1") and can easily be hooked on a belt or tucked into a pocket for hands-free usage.
Mounting Options
Due to the minimal size and weight of all AudioFetch units, AudioFetch can be installed virtually anywhere. However, for cleanliness and convenience, a lot of our customers like to tuck the unit out of the way. For these instances, we offer a single rack mount rail and all necessary hardware to flush-mount the unit within a standard 19 inch 4U rack space. If a unit requires rack-mounting, you should reconsider. This is a liability, not an asset.
Accessories ARE Included
Each AudioFetch unit comes with all necessary audio, ethernet and power cables at no additional cost. And this should always be the case, no matter what company or product you're purchasing.
Simple, User-Friendly App
Our smartphone app was designed with simplicity and user experience in mind. We aren't trying to recreate your website within our app with loads of links, information and distracting content. Our app has four main components–Main Menu, Available Channels, Volume Control and Advertisement space.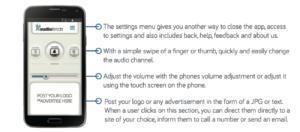 The  simple interface makes the app intuitive for users of any age or tech-savviness. Once your customers download the app, they just need to open it and it will immediately locate the AudioFetch unit and connect. Your staff won't have to spend their time explaining what it is, how it's used or how to connect.
If you do want to provide an experience more akin to your website, you can always integrate AudioFetch into your own custom app through our API. Learn how this could benefit your business, and get instructions.
Monitor Usage & Performance
Through The Doghouse, our easy-to-use management portal, you can view usage metrics and download reports to learn how your customers are using AudioFetch to make improvements, and better understand your return on investment.
You can view reports such as Sessions Per Day, Listening Time, Session Length and Top 5 Channels. Access to these reports is provided at no additional charge.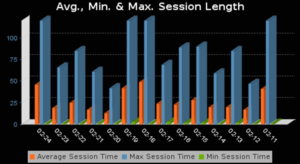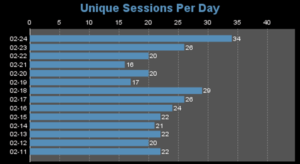 Choosing the right wireless audio streaming system for your business can be a challenge. The more informed you are about the features and benefits will help you make a smart decision. If you have other questions about how AudioFetch stacks up, contact us today!