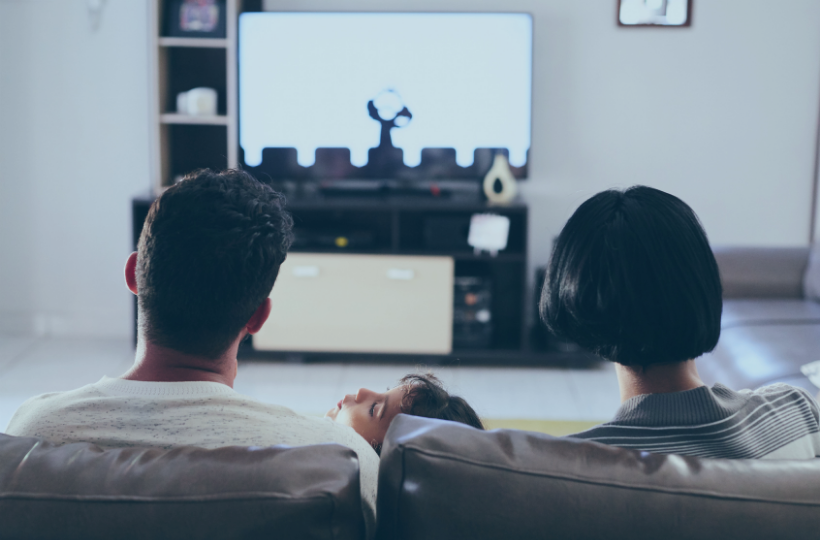 It's hard to believe that we released AudioFetch Home, our home audio solution, nearly one year ago! Time really flies when you're making up for lost fun!
We introduced AudioFetch Home in October 2020 to address a real need we saw in the market. With more people forced to stay home in quarantine, many families found it challenging to maintain a peaceful and enjoyable environment. Drawing on the same technology we've used for the last two decades for our commercial products, AudioFetch Home helps families, couples and seniors hear better in their house, reduces distractions and creates a more high-tech environment.
There's been some fantastic interest in AudioFetch Home over the past year. Customers have used it in their home gyms, for backyard movie nights and for hearing assistance. We've even had customers purchase our commercial wireless audio streaming solutions after having such a positive experience with Home.
We've also fielded some fantastic questions about home audio solutions and audio over WiFi technology. We wanted to share answers to some of the most common questions we get asked, in case you're wondering the same thing.
Top FAQs about Home Audio Streaming
How does home audio over WiFi work?
Audio over WiFi delivers high-quality audio content without requiring hard wiring. Audio over WiFi  systems include an audio transmitter, an audio receiver and an audio playback device. In the case of AudioFetch, the transmitter is the AudioFetch Home (or Express or Signature products for commercial use), and both the receiver and playback devices are a smartphone, making it a much simpler and more affordable solution. 
Can I hear my TV through my phone?
AudioFetch works by streaming TV audio to your smartphone or tablet through the free AudioFetch app. And it's not just cable programs that you can hear; anything you watch on your TV, whether that's through Netflix, Hulu, Roku, Apple TV, YouTube or DVDs, will work when using the AudioFetch Home device.
How can I watch TV without disturbing others?
AudioFetch Home allows you to listen to the TV audio via your smartphone, tablet or bluetooth connected hearing aid. The TV volume can be low or even zero for anyone else in the room, but you can hear the audio crystal clear through the AudioFetch app. You can adjust the volume as needed through the app or your device, and this won't change the sound for others. 
Why would you want to watch TV without disturbing others? There are numerous reasons: 
– If you have a hearing impairment and need the volume much higher than others
– If you want to watch TV in bed without waking your partner
– If have an open-concept living space like a loft or warehouse, where any sound carries throughout 
– If you want to hear the TV while working out on a treadmill or other noisy machine
How can I improve the sound of my TV for the hard of hearing?
AudioFetch Home acts as a TV sound amplifier by streaming the TV audio to smartphones via the AudioFetch app. All you have to do is plug AudioFetch Home into your TV, connect your phone to the Home wireless network, and download the AudioFetch app. That's it! You can start listening immediately using headphones or connecting to your hearing aid with bluetooth.
Read "AudioFetch Home: The Next-Gen TV Ears Alternative" for more information.
How can I hear better without using a hearing aid?
AudioFetch allows you to stream audio over WiFi to your smartphone or tablet. Instead of using a hearing aid, or another type of hearing device, you simply listen via the free AudioFetch app using headphones or earbuds. Whether you're in your home or at a public venue like a theater, house of worship or fitness center, it's the simplest, most efficient, most discreet (and most sanitary) way to hear better without using a hearing aid.
Read "How to Hear the TV Better Without Needing a Hearing Aid" blog post for more information.
Do hearing aids work with AudioFetch Home?
Yes! If you use a hearing aid, AudioFetch easily pairs with your device via bluetooth, a feature supported by most of the major hearing aid manufacturers, including Oticon, Phonak, GN ReSound, Widex, etc.
How to hear the TV when on the treadmill?
Many people complain that to hear the TV while using a treadmill requires the TV volume to be 100%, and sometimes they still can't hear it. That's not ideal for your TV speakers and for others living in the same house (maybe even for the neighbors, too!). A wireless audio streaming solution like AudioFetch Home allows you to hear the TV in your home gym without blasting the volume. 
Read "How to Set Up a Home Gym Sound System with AudioFetch Home" blog for more information.
Ready to order an audio streaming solution for your home? Purchase AudioFetch Home online today. Have more questions? Check out our full wireless audio streaming FAQ or contact us by calling 888-HI-FETCH or scheduling an appointment.