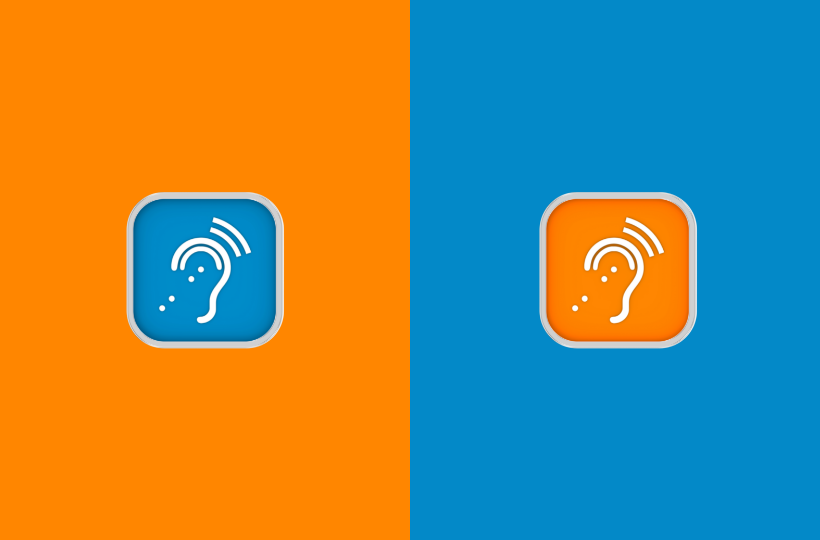 Every public business, organization, or venue should be thinking about how to improve accessibility at their establishment. Not only does it create a more welcoming environment for any and every-one that visits, but it can also be a legal requirement. 
Read on to learn more about how your business can (and must) improve accessibility through ADA compliance and other accessibility-friendly solutions.
What is ADA compliance?
The Americans with Disabilities Act was signed into law in 1990. It prohibits discrimination and seeks to improve accessibility at public government entities and privately-owned "places of public accommodation," and requires employers with 15+ employees to provide reasonable accommodations for those with disabilities.
What are ADA guidelines for hearing impairments?
The ADA requirements for hearing impairments vary by platform, business type, or entity. For example, all airlines within and into the United States must accommodate hearing loss, according to the Air Carriers Access Act (ACAA), which is typically accomplished by adding captions to airport TVs. 
 
Other public venues must provide assistive listening devices (ALDs) in each assembly area where audible communication is integral to the use of the space. These venues include movie theaters, concert and lecture halls, schools, museums, hospitals, stadiums and arenas, courtrooms, conference rooms, convention centers, nursing homes, community centers, and the list goes on and on. 
 
If your venue provides fixed seating (e.g., theater or stadium) for 50 or more people, ADA compliant receivers must be available for a percentage of seating capacity. Originally it was 4% of capacity, but that figure was updated in 2010 to give larger venues a bit of a break with a scaled quantity. Additionally, at least 25% or a minimum of two receivers must be hearing-aid compatible.
What is an ADA-compliant device?
ADA compliant products for hard-of-hearing individuals include assistive listening systems (ALS) or assistive listening devices (ALDs). An assistive listening system is defined as an amplification system utilizing transmitters, receivers, and coupling devices to bypass the acoustical space between a sound source and a listener by means of induction loop, radio frequency, infrared, direct-wired equipment or wireless connection.
Who enforces ADA compliance?
Several agencies play a role in enforcing or investigating ADA compliance claims, including The U.S. Equal Employment Opportunity Commission (EEOC), U.S. Department of Transportation, Federal Communications Commission (FCC), U.S. Department of Justice, U.S. Department of Education, U.S. Department of Health and Human Services (HHS), U.S. Department of Labor, and the Architectural and Transportation Barriers Compliance Board (ATBCB).
What are the consequences of not following the ADA guidelines?
Failing to comply with ADA guidelines can result in both financial and reputation repercussions. 
 
On a purely financial basis, your business or organization can be fined by the federal government up to $75,000 for the first violation and $150,000 for additional ADA violations, and state or local governments may tack on additional fines. Additionally, you open yourself up to lawsuits, personal injury claims, and legal or civil penalties from disabled individuals with legitimate complaints or ambulance-chasing entities looking to make an easy buck. 
 
From a reputation perspective, your brand name can also be dragged through the mud for non-compliance, which can also severely affect your business financially in both the short and long term.
What businesses or organizations are exempt from ADA compliance?
The ADA does not apply to places of worship, religious organizations/schools, private clubs, or any other venue historically excluded from federal civil rights laws. However, many of these organizations decide to provide some type of assistive listening option to create a more welcoming and inclusive environment for all of their members and patrons. 
 
Learn more about our assistive listening solutions for churches and houses of worship.
Does AudioFetch work with ADA-compliant receivers?
Yes, AudioFetch is compatible with ADA-compliant receivers. AudioFetch can be used to broadcast the audio source live, and then businesses can use a regulation ADA-compliant device to receive that audio. 
 
AudioFetch also integrates seamlessly with hearing aids; listeners connect the hearing aid to their smartphone via Bluetooth and are able to listen in real-time.
AudioFetch works with businesses and organizations of all sizes to help you create a more accessible and welcoming environment for your guests, customers, and employees. If you're ready to get started, contact us or schedule an appointment to learn more and request a free demo.