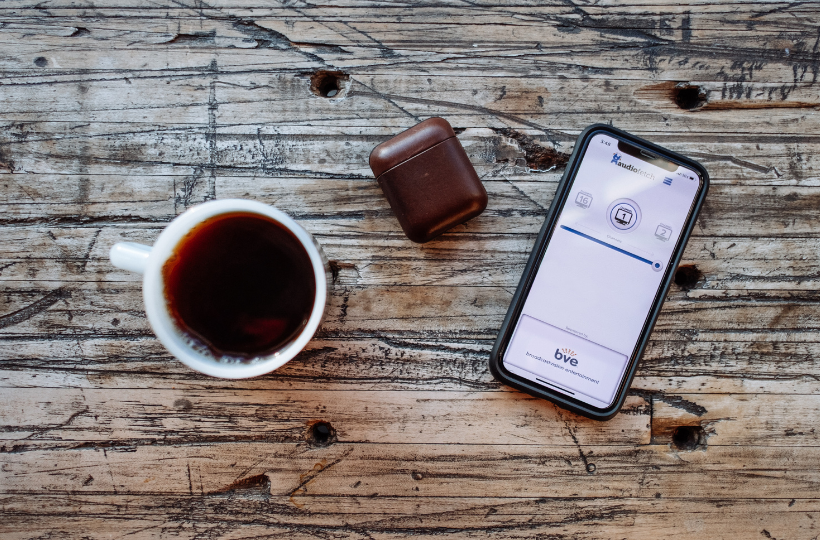 We're continually looking to improve the AudioFetch app to make it more useful for our customers and the AudioFetch App users. We are excited to announce two new features that help listeners to have a more efficient and seamless experience in those rare instances that something isn't working properly: Rapid ReFetch and In-App Support.
Rapid ReFetch
Whether you're using your own local WiFi network or AudioFetch Express's built-in wireless network, you may on occasion experience a drop in WiFi signal. These things happen. Previously, the listener would have to close and relaunch the AudioFetch App.
With the new Rapid ReFetch feature, AudioFetch detects the loss of connection and provides a single button to ReFetch the audio stream. This feature takes the burden off the listener to take steps to reconnect.
In-App Support

The second App update involves improved In-App Support to the user. Periodically, the AudioFetch app may run into an issue connecting besides wireless network issues. There are a variety of reasons this may happen, and in the rare case that it does, the listener is required to perform some action to get reconnected.
With the new improved In-App Support feature, AudioFetch detects the rare situation of a failed connection and gives the user feedback to fix the issue. The app automatically detects the issue and provides simple step-by-step instructions directly within the app for resolving it. Regardless of the listener's technical ability or knowledge of smartphones, they can easily follow the simple instructions to resolve the issue on their own, without requiring additional support.
Both of these new features are now available in the latest Apple and Android AudioFetch apps. If you have any questions about these new features or other aspects of AudioFetch wireless audio streaming solutions, we're here to help! Drop us a line, call us at 844-HI-FETCH, or schedule an appointment at your convenience.