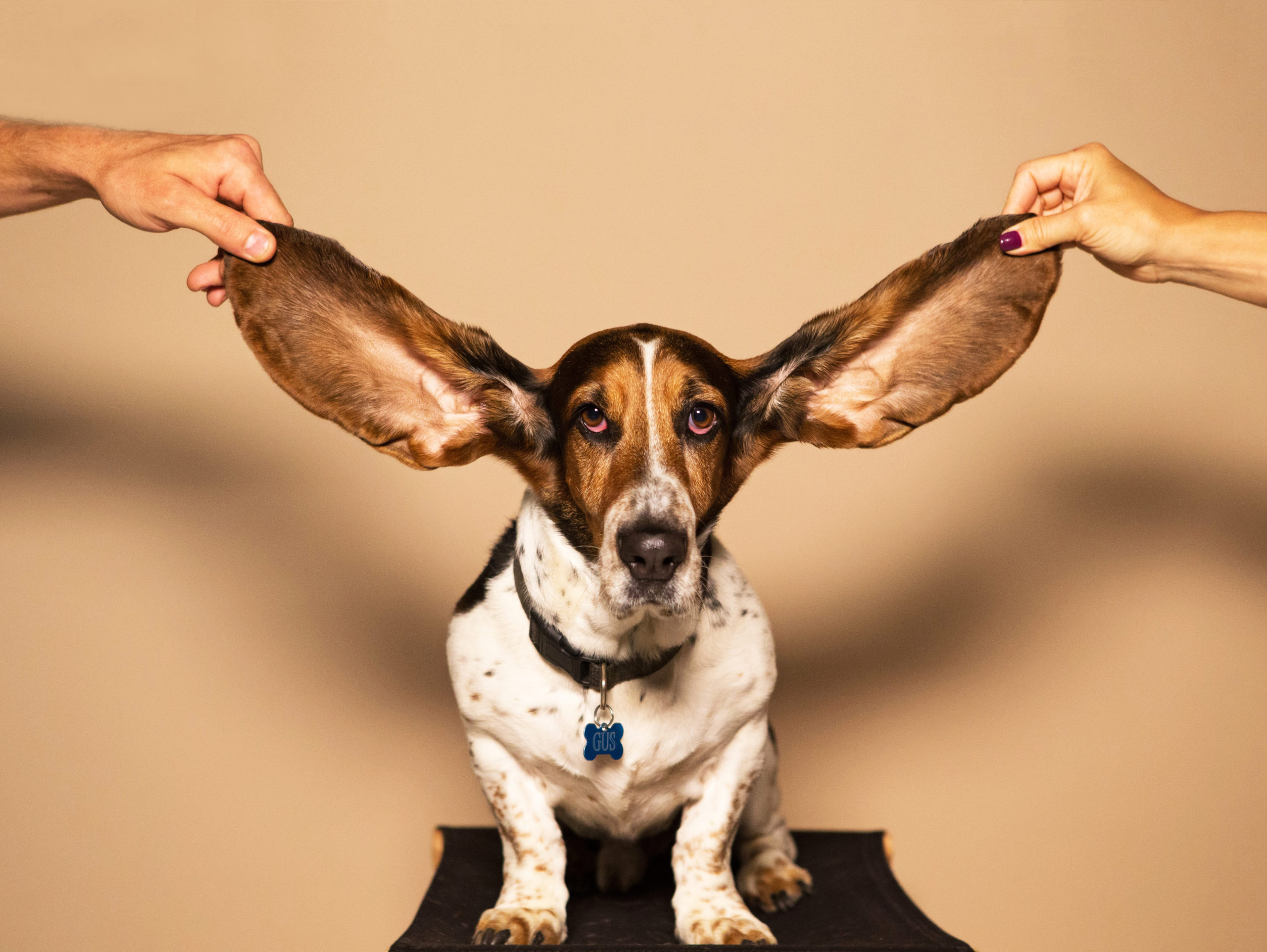 What's your New Year's Resolution? At AudioFetch, we're dedicating 2020 to healthy hearing, so we want to wish you all a Happy New Ear!
According to the World Health Organization, there are over 466 million people worldwide who experience some type of hearing loss or damage. Over the next 30 years, that number is expected to grow to over 900 million.
AudioFetch is dedicated to helping people hear better and creating a more accessible world for people with impaired hearing. With our Happy New Ear campaign, we're spreading the word about hearing loss and how you can protect your ears — for this year and each new year to come.
Causes of Hearing Loss
Today, noise damage is one of the leading causes of hearing loss. Unlike hearing loss that comes naturally from old age, noise-induced hearing loss can strike at any age.
That's because our world has become louder than ever. Loud restaurants, bars, concerts, movies, and constant headphone use cause severe damage to our ears over time.
Even if you don't feel pain or experience ringing in your ears, prolonged exposure to noise levels at or above 85 decibels can cause premature hearing loss.
Hearing Loss Prevention
To prevent hearing loss, limit your exposure to noisy environments. As a general rule of thumb, if you have to shout to be heard, it's too loud. Use earplugs and take "quiet breaks" by stepping into another room or going outside.
You can also preserve your ears' health by monitoring your headphone use. When you're using headphones or earbuds, keep the volume low enough that you can still hear the environment around you and don't listen for more than an hour at a time.
Protect Your Hearing for a Happy New Ear in 2020
As you set new goals for 2020, plan on becoming more mindful of your hearing. After all, you only get one pair of ears! By taking steps to protect your hearing now, you'll be able to enjoy clear sound and vibrant music for years to come.
To give your community a Happy New Ear, get 20% off all AudioFetch products for January and February 2020. Just enter code HAPPYNEWEAR20 at checkout (offer cannot be combined with other offers or discounts).
If you'd like to learn more about how AudioFetch can help you or your customers hear more in 2020, contact us!