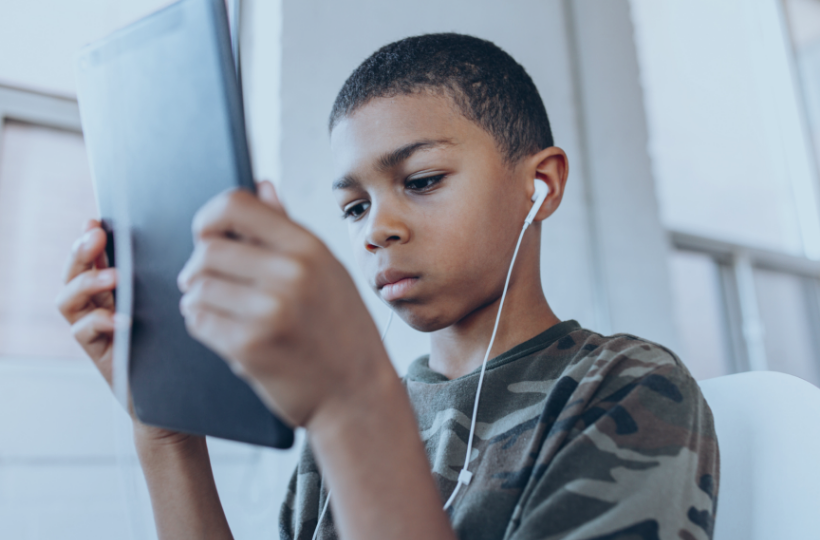 Being able to hear properly is essential in every child's development of speech, language, and social skills. For students with mild hearing impairments, sitting near the front of the classroom may be enough to help them fully hear the teacher or instructional material. However, this may not be enough for students with more severe hearing loss. 
According to the National Deaf Center, "Relying on amplification devices or residual hearing alone may not be enough to access communication, especially in difficult listening situations (e.g., significant background noise, a room that is not designed for ideal acoustics, group discussions, or listening at a distance)." In these situations, assistive listening devices (ALDs) can provide the support students need to help them learn, grow and thrive.
There are numerous questions surrounding ALDs and how different types of schools use them. We've gathered the top questions and provided answers to help you better understand how schools can provide assistive listening and even translation solutions to their students.  
What is an FM system in a classroom?
An FM system used in a classroom can help students by: 1. Amplifying the teacher's voice, regardless of how close they are to the student; 2. Allowing the student to hear their own voice better, and not speak at a louder volume; and 3. Allowing the student to turn off their hearing aid so they can concentrate on the teacher and not other background sounds.
Why is Audio Over WiFi better than an FM system in a classroom?
While FM systems have traditionally been used in classrooms due to their flexibility and affordability, many schools are turning to a more modern solution–audio over WiFi streaming. Audio over WiFi streaming allows teachers to broadcast their voice to students through their smartphones or tablets. Students can then hear the lesson in real-time through their headphones or Bluetooth-connected hearing aids. 
For colleges and universities, this solution is ideal because it's BOYD and we all know college students never leave home without their precious phones! Students simply download the free app and can start listening immediately, even in cavernous lecture halls or theaters. 
For grade schools, many are providing Chromebooks or other tablets to each student to use throughout the school year. The app can be pre-downloaded to all devices, and students can choose to use it discreetly if they want and need it.
How can grade schools use Audio Over WiFi for assistive listening?
Grade schools use audio over WiFi as a flexible, affordable, and modern assistive listening system. The schools pre-load the audio streaming app on all school-provided tablets and then use the wireless distribution device to broadcast the teacher's voice, a video lesson or film, audio from a computer program or any other audio source. Students with hearing impairments or those that simply need a little more focus can choose to listen via the app.
How can colleges and universities use Audio Over WiFi for assistive listening?
Colleges and universities use audio over WiFi to provide accessibility options for hearing impaired individuals in lecture halls, theaters, classrooms, and throughout other campus buildings. These higher education institutions encourage students to download the free audio streaming app on their own personal devices. Students can then choose to listen–discreetly–to the professor or any other speaker. Even if they're seated way in the back of the hall, they'll be able to hear like they're sitting in the front row.  
Can students use their cell phones for assistive listening?
Students can use their cell phones for assistive listening when a school is using a wireless audio streaming solution. This is typically not a problem in colleges and universities, where students are permitted to bring their phones (or, at least, can't be prevented from bringing them!). 
In grade schools, where students are not allowed to carry their phones (or, at least, strongly discouraged!), tablets are being used instead. Many elementary, middle, and high schools now provide tablets to each student to use throughout the school year. The audio over WiFi streaming app can be pre-loaded on these tablets, thus converting them into assistive listening devices for the classroom.
How can schools use translation devices in the classroom?
Schools are leveraging audio over WiFi to stream live translation, in addition to using it for assistive listening. Foreign exchange students and other non-native speakers can tune in to the translation feed using their smartphone or tablet, and clearly hear the instruction or lecture in their own language. This ensures that no one falls behind in their studies because of a language gap.
If you'd like to learn more about using translation devices or assistive listening devices in your school, reach out to us today. We'll answer all of your questions and can even provide a free demo so you can test the system in your classroom. Give us a call at 1-844-443-3824, drop us a line, or schedule an appointment.