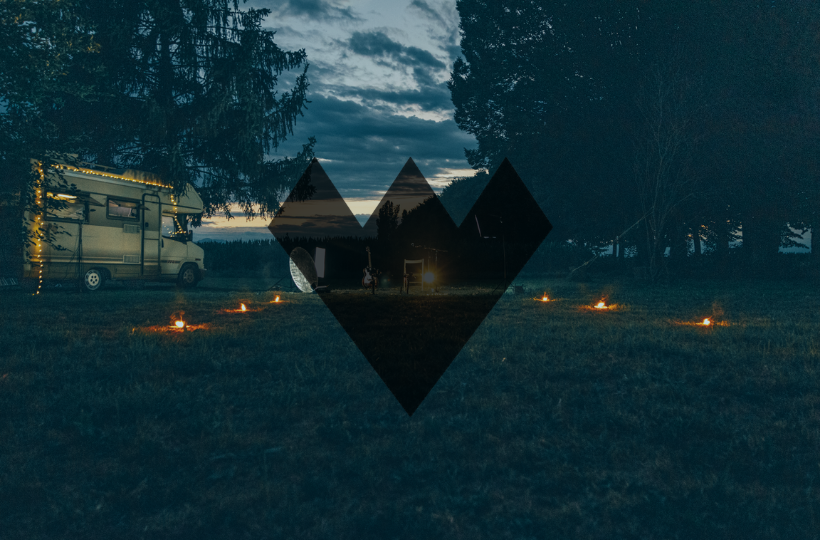 We're continually blown away by the creativity of our customers, and the clever ways they come up with to bring communities together with AudioFetch. A recent application by an Italian organization was so clever, we just had to share it!
Unsurpassed Music in Unconventional Locations
Hidden Jams is a one-of-a-kind project focused on creating unique musical experiences to showcase, celebrate and promote the excellence of the Bel Pease (i.e., the beautiful country of Italy). According to their Instagram account, "Hidden Jams takes music everywhere encapsulating the most special moments and the essence of those places in high-quality video, whether it's a village that smells of history, a breathtaking landscape or the top of a mountain."
Silent Concert in the Open Air
The Turin-based organization has recently launched a silent concert series and hosted their first open-air event earlier this month on a quiet plot at Cascina Mallona in Savigliano. With a tree-speckled vista and hip camper van as a backdrop, a lone musician played to an intimate group of attendees listening via the AudioFetch app on their smartphones.
To any onlookers not listening with AudioFetch, it might seem as if the musician was just miming the performance. But for those streaming with AudioFetch, they were able to experience the music as if they were attending a personal concert.
Simple Setup and Intuitive App
Within just a few short weeks after receiving their AudioFetch, Hidden Jams was already making use of the audio over WiFi streaming device for this first event. The organization used this event as a pilot to test the system and work out any logistical aspects, and based on their feedback ("It was a success!" said Alice F of Hidden Jams), they're looking forward to more silent concerts in the near future.
Check out a couple of photos from the picturesque event and follow Hidden Jams on Instagram for more photos and videos.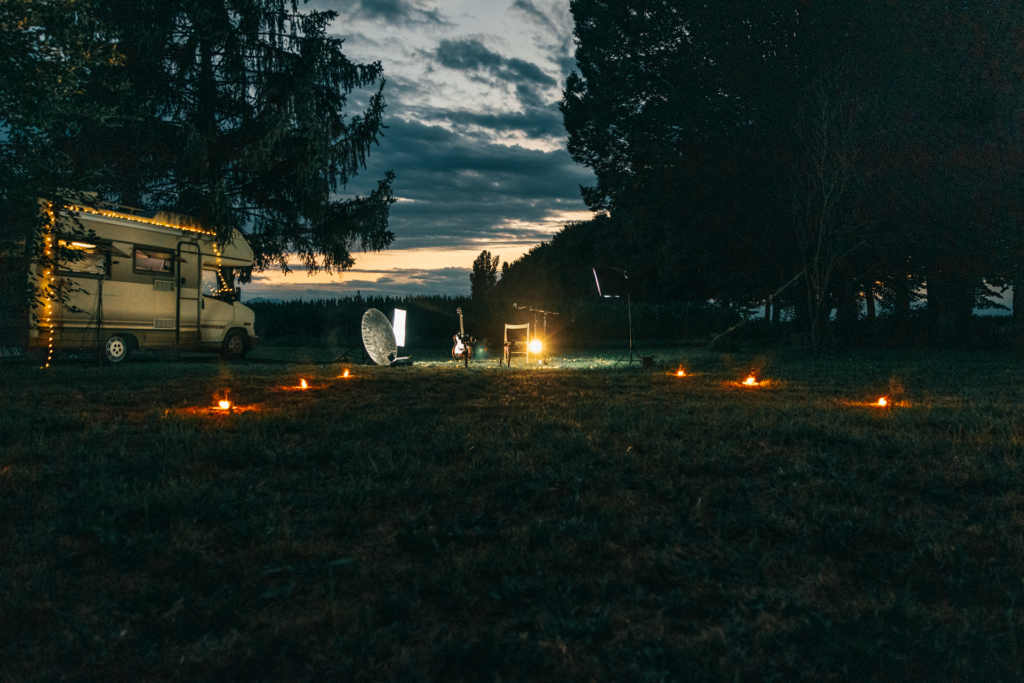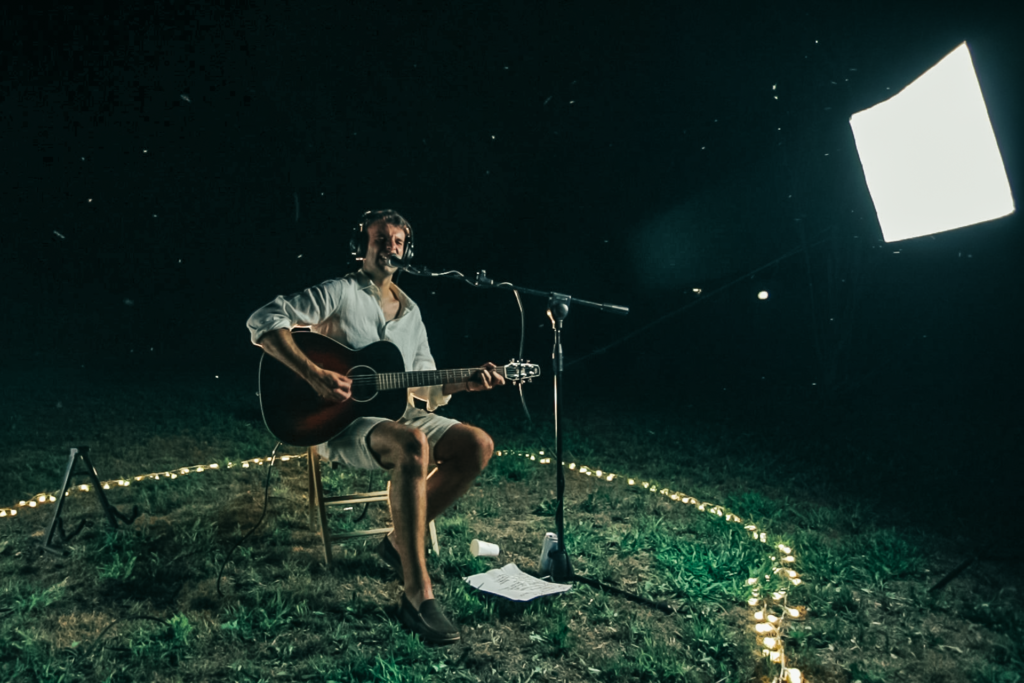 Interested in hosting your own silent concert series? Have another clever way to use AudioFetch and want to discuss the details? We'd love to chat with you! Contact us by calling 888-HI-FETCH or scheduling an appointment to discuss your idea.