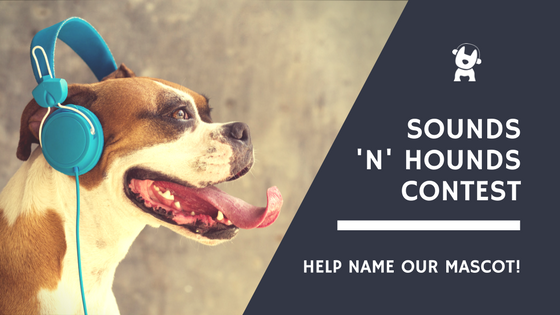 The adorable dog with headphones has been AudioFetch's mascot since its inception, however, our dog has never had a name. We think it's about time we give our dog a name, and we need your help! Please submit a name for our dog, along with a photograph of your adorable pup wearing headphones. Because we know our dog isn't the only one that loves listening to music! If we choose you, not only do you get to name our puppy, but you'll also receive a $100 PetSmart gift card, so you can treat your puppy to something special.
How to Enter:
Head over to our Facebook page, and submit your suggested name and image in the comments.
You can select an image directly from your computer, or submit images from Facebook, Twitter or Instagram for consideration in the contest.
You only need to submit a name and photo. But if you'd like to explain why you think the name is a good fit, or telling us a little but more about your music-loving pup, we'd love to hear more.
The contest runs April 10 through May 7, so you have a full month to come up with a name and snap a great shot of your best friend!
Official Rules:
Before entering, please read the Official Rules. By submitting a name and photo, you agree to all terms and conditions stated in these rules.
Good luck and we can't wait to hear our mascot's new name!
Save
Save
Save
Save
Save