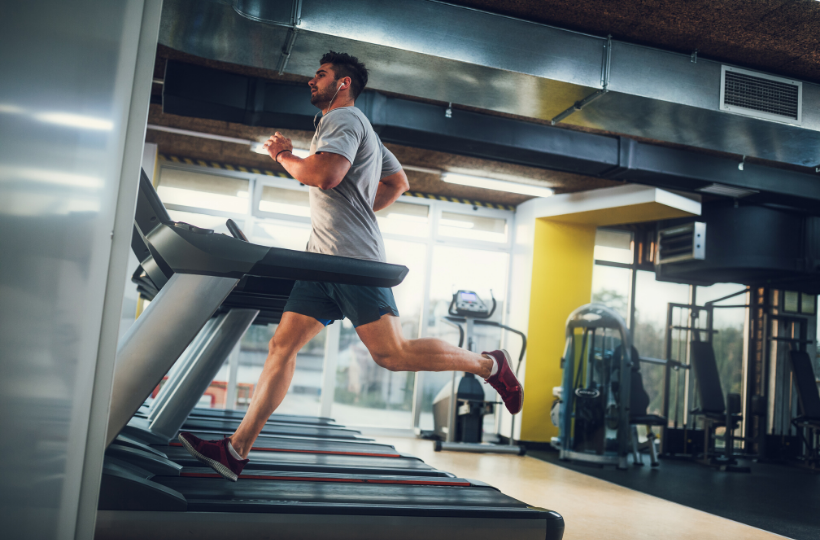 As of June 30, 42 states and the District of Columbia have allowed fitness studios and gyms to begin reopening their doors. The rules and regulations vary widely by state, and in some cases even by county or city.
As fitness centers and gyms begin to reopen, there are several safety precautions they must consider. IHRSA has provided numerous resources to help health and fitness clubs navigate the coronavirus outbreak and plan for reopenings now and in the future.
Along with these great resources and tips provided by IHRSA, fitness centers can add an additional layer of safety by utilizing a wireless audio streaming solution to provide entertainment options.
Instead of using entertainment screens attached to cardio machines or allowing anyone to control shared TVs or sound systems, members use their own smartphones to listen to TV audio or music throughout the club. This reduces the number of surfaces that members come into contact with at the club. It also limits the amount of equipment that must be disinfected by your staff throughout the day.
Our AudioFetch Signature is an ideal solution for fitness centers. It provides fast, efficient audio processing for 4 to 512 inputs and allows 250+ listeners to stream gym TV audio to their smartphones. It's simple to install and even simpler for members to use:
Easily integrates with your existing WiFi
Can be mounted behind TVs, in an AV rack, or in the ceiling, reducing messy wiring
Comes with free marketing collateral with download QR code and instructions, eliminating the need for face-to-face discussions between staff and members
No monthly fees, so your members can continue to enjoy audio streaming services when restrictions are fully lifted in the months to come
If you're interested in learning more about how AudioFetch can help your gym or fitness club prepare to reopen, and create a safer space for members and staff, contact us today.