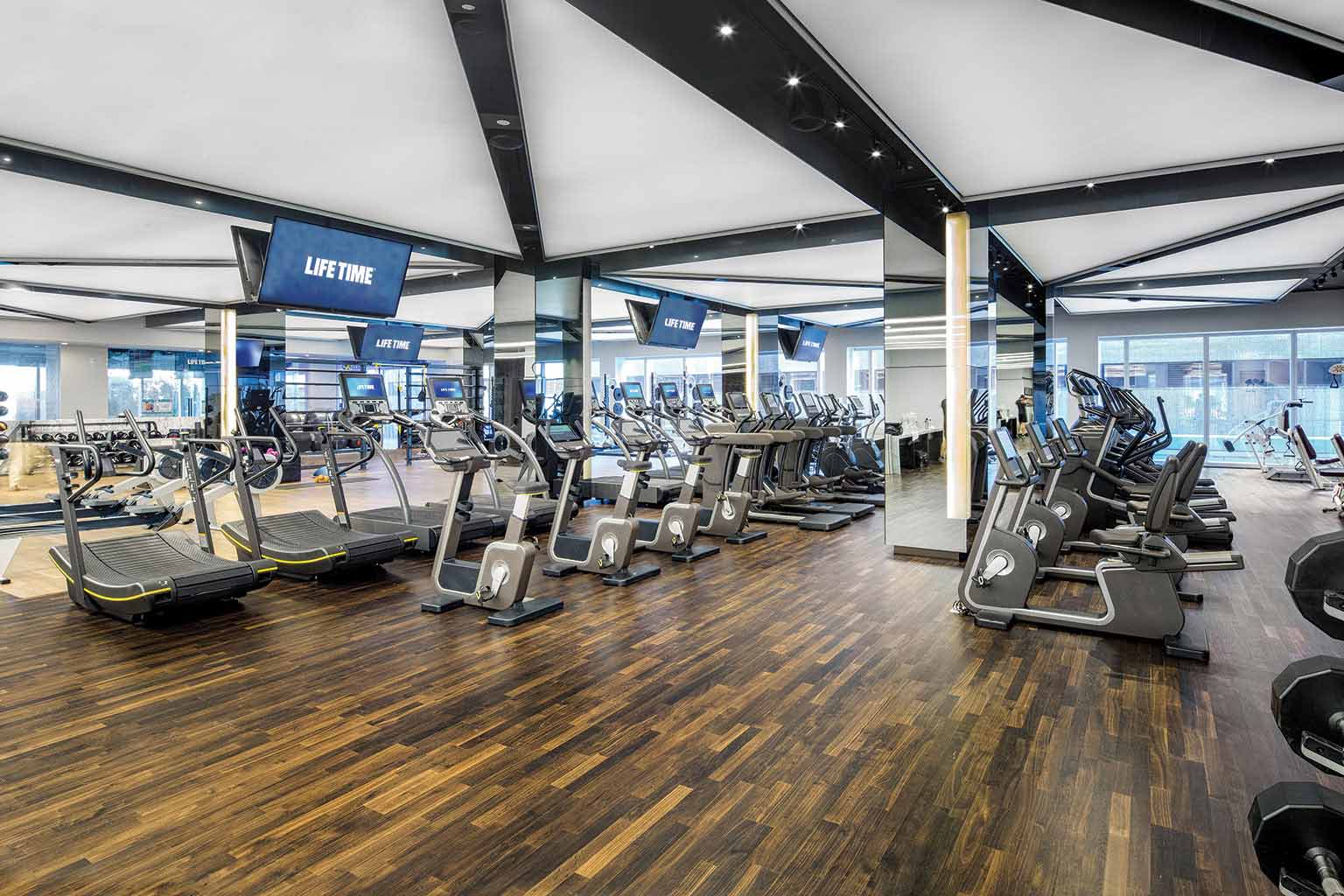 You've just finished all the Halloween candy, and now here comes Thanksgiving with that big turkey dinner and all those tempting desserts. After that, you face the stress of getting ready for Christmas. What do you get for Aunt Edna and Uncle George?

There's food everywhere this time of year. Brownies on every reception desk, triple layer dip in the office kitchen, the office party, private parties and Christmas dinner. The holidays can be packed with calories and stress, but our client Life Time Fitness, knows that the number one way to relieve stress is exercise. It lowers stress hormones, improves your ability to sleep, and boosts your sense of competence.

Listening to music can be soothing and stress-relieving, and it lowers blood pressure. Watching your favorite sitcom or sports team on television can be a great way to pass the time on an elliptical or as a distraction between weight lifting sets (and watching sports is good for your health, too). Not only will you be entertained, but you can set your workout time limit by the length of the program.
Many national gyms have equipment with small TVs mounted on them – Stair Masters, ARC Trainer, spin bikes, treadmills, ellipticals – so members can watch TV when they use those machines. Eventually though, members move to the gym floor or a different machine, and then their only option is to read closed captioning, or listen to music on their own device with earbuds. What happens when they want to hear what's on the television at the gym? Even if they could turn it up, they'd still have to deal with all the noise of everyone working out all around them.

When members of Life Time Fitness wanted to figure out how to watch TV at the gym, the gym decided to install AudioFetch, a gym audio streaming solution. AudioFetch allows members of Life Time Fitness to listen and watch the television program of their choice simply by tuning in via the AudioFetch app on their device.

AudioFetch is able to broadcast up to 512 inputs of wireless audio options and the no-hassle phone app is simple to use. AudioFetch transmits the audio over local WiFi, so every member of Life Time Fitness clubs offering this amenity can hear what they want wherever they are in the facility. And Life Time Fitness is able to customize the AudioFetch app to match their branding and include important promotions, ads and specials, further enhancing the gym members' experience and driving more sales.
If you'd like to learn more about how AudioFetch can improve the experience of your gym or fitness center's members, contact us today for more information.