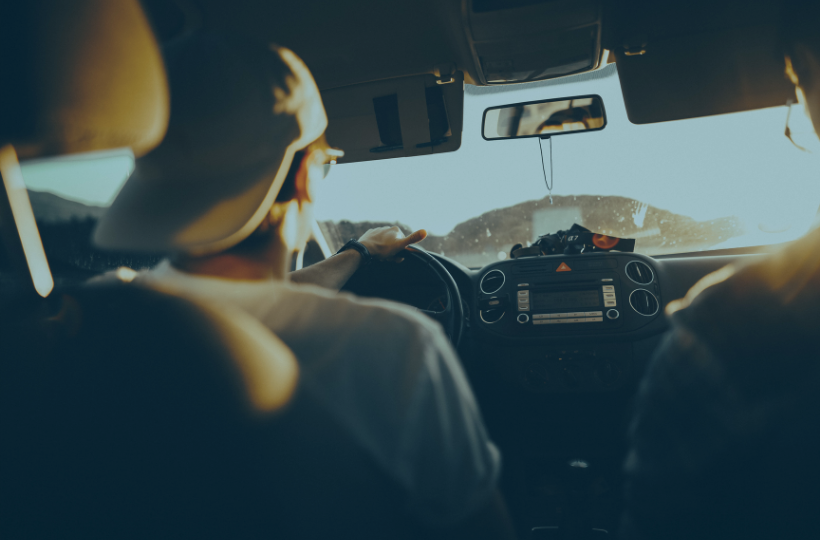 The temperature is rising. Flowerings are blooming. Animals are getting more active. Nature is starting to come out of winter hibernation, and soon people will be emerging, too!
And when they do emerge, they'll be looking for outdoor events and activities that are fun for families and groups, but also ones that are safe. Drive-in events are ideal solutions for businesses and organizations of all types to bring communities together and generate additional revenue, while maintaining safe social distances.
As your business starts planning Spring and Summer drive-in events, check out these resources for tips and advice on creating an engaging, innovative and responsible activity.
We worked with hundreds of businesses and organizations in 2020 to host "drive-in" style events, helping them continue bringing their community together while maintaining a safe physical distance. These drive-in audio events let their members and customers maintain a sense of community and connection, without risking the health of themselves and their families.
Click the link below for ideas on other types of events and businesses that can benefit from drive-ins, and tips for running drive-ins at your venue.
Drive-ins were the hot trend last summer thanks to COVID-19 and the need for social distancing restrictions. And while the drive-in concept is certainly nothing new, we saw people and organizations get creative with their use of wireless audio streaming technology to provide safer entertainment options, bring communities together and support national and local talent. 
Click the link below to learn five creative uses of the drive-in concept for non-film entertainment.
Summer is almost here! And while it may not be the one you were anticipating for your business (again. sigh.) there are still plenty of ways to help your customers and guests enjoy the sun and the company of friends and family, and grow your business. 
Click the link below to learn 8 ideas for providing summer listening entertainment for your customers.
Schools that wanted to raise the bar and create a ceremony worthy of the grads, while still maintaining a safe physical environment, opted to host "drive-in" style graduation ceremonies last year. For these drive-in graduations, the students and families parked in the school parking lot and remained in their cars while listening to the commencement speeches and grad names being announced via their smartphones or radios. With social distancing requirements still in place at schools around the world, this is still a great option for 2021 grads.
Click the link below to learn more about hosting a drive-in graduation ceremony.
A massive wedding with hundreds of guests may not be an option this year, but you can still celebrate in person with friends and family. Hosting a drive-in wedding ceremony will allow your loved ones to gather from a safe physical distance.
Click the link below to learn more about hosting a drive-in wedding ceremony.
If you're interested in hosting any type of drive-in event, we can help with your audio sound system! If you'd like to broadcast audio to car radios, we've got you covered with our FM Transmitter.
If you're looking for a more innovative and modern solution, our AudioFetch wireless audio streaming products broadcast audio to listener's smartphones for an efficient, affordable and innovative drive-in event! Contact us today!