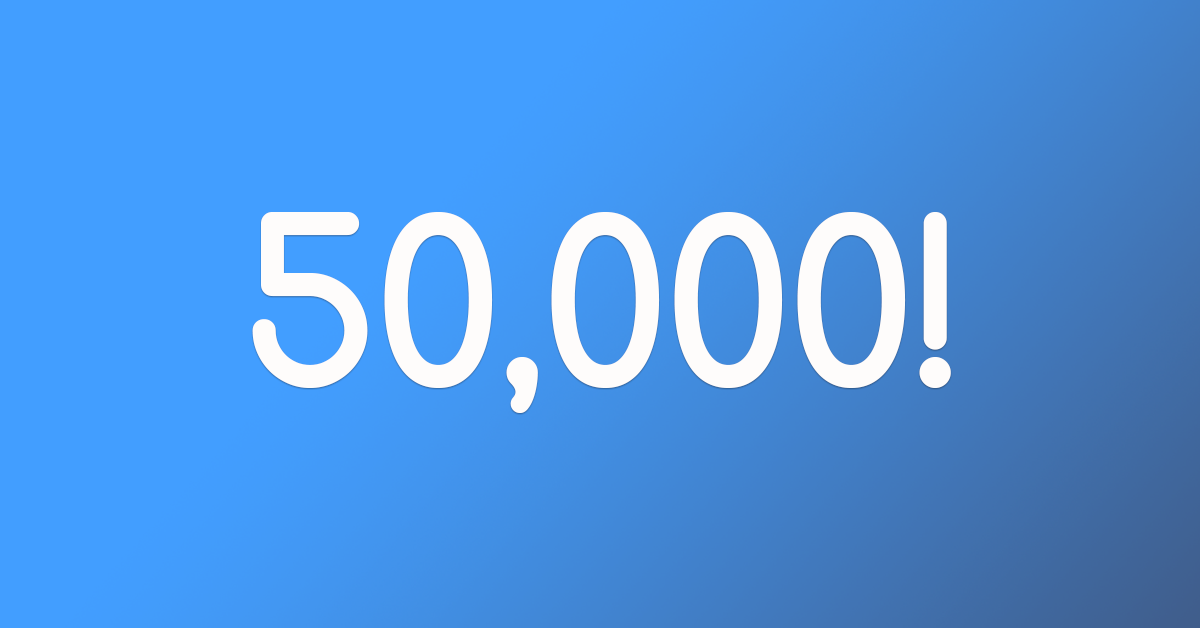 We're excited to announce that the AudioFetch app has reached 50,000 downloads on Google Play! AudioFetch is the first app in the wireless audio streaming industry to reach this milestone.  
The AudioFetch App, available for Android and Apple phones and tablets, allows customers and guests to hear audio from TVs or any audio sources in real-time when the facility installs an AudioFetch system. AudioFetch is ideal for listening to muted televisions at fitness centers, sports bars or public waiting rooms, or to provide assistive listening, or translation services, in churches, universities, theaters or any other public meeting areas. Users simply download the AudioFetch app, connect to local wifi, select their channel and start listening!
AudioFetch avoids noise pollution by empowering those individuals that want to hear the public audio while keeping ambient noise down for those that do not.:
"Love it We switched to Audiofetch in the gym I manage and it has worked great! Everyone loves how clear the sound comes through. We had one issue with one members phone so I emailed them and within about 10 minutes I had a response with how to fix it. Great product, great application, and great customer service. What more could you ask for?" – Jamie R.  
"We are taking audio from our adult class and our worship service…. to AudioFetch and people in the auditorium can start the App on their phones and hear everything in Spanish. It's an amazing set up." – Pastor Mike L.
"This app is great! I use it for the gym and just recently found out that a bar close by has this also." – Google User
"The app works great. There was a setting in my phone that was keeping the display on, but when I emailed support, I received a response within 24 hours and with detailed instructions. Very impressed with their customer service! The app now works like it should." – Alexandra M.
"We use AudioFetch in our company gym so multiple TVs aren't blaring their content simultaneously. After 3 years, this solution is still reliable and embraced by all of our users." – Hans E.
"By far the most reliable low latency live audio broadcast system out there. Customer support, although rarely needed is second to none :-)" – Ben M.
Thank you to all of our amazing users and customers for helping us to reach this milestone! It's our mission at AudioFetch to revolutionize and simplify assistive listening, helping more people stay present and connected in their current environments. We're so pleased to have helped these 50K people hear better, and look forward to helping another 50K+ more!