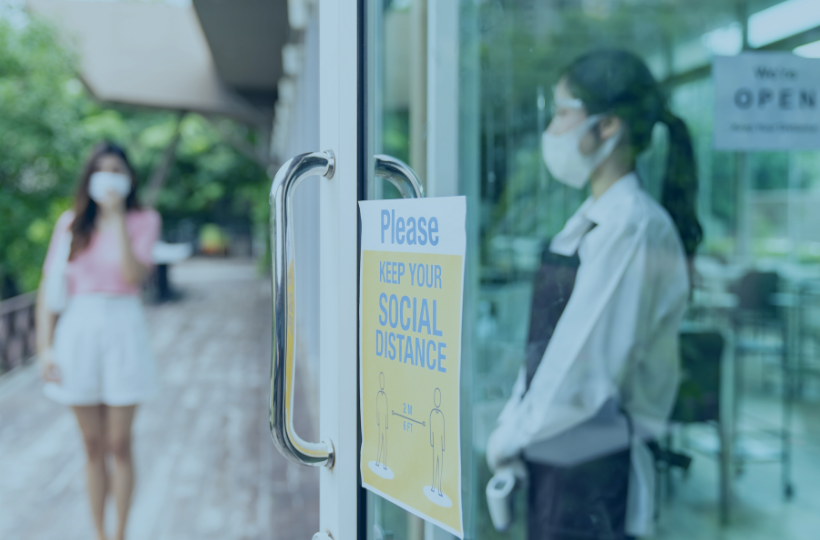 We're all eager to return to some semblance of normalcy in our daily and public lives. Yet, with new more contagious and more deadly variants of COVID-19 spreading across the globe, that possibility keeps getting further and further away. And even when the world does get a handle on this pandemic, and public businesses and events can resume at full capacity, it won't be what we all consider "normal" for a long time. 
In this new normal, people will be extremely cautious when it comes to patronizing businesses or attending public events. We've gotten used to the regulations. They not only provide safety from a physical standpoint–wearing masks and standing farther apart makes it more difficult for disease-carrying saliva droplets to land on others–they also provide emotional safety by making us feel safer and protected from the things we can't fully control. Once the pandemic is controlled, the physical aspects go away quickly, but the emotional ones will stick around for a long while.
Even if businesses do open back up at full capacity and all regulations are lifted this year, it's wise to continue providing safety measures for your customers and guests, allowing them to feel more comfortable and confident at your establishment.
Our audio over WiFi streaming solutions can help your business provide these safety measures now, and in a post-pandemic world. Following are three ways our technology can help in the new normal.
Continued Social Distancing 
Our wireless tour guide system lets tour guides broadcast their voice to anyone within 300 feet in any direction. This allows for ample distance between tour group attendees, and provides your business with a responsible and marketable advantage.
At restaurants and sports bars, AudioFetch allows you to broadcast audio from muted TVs to your customers' smartphones and tablets. No need to gather around a single TV to hear the audio, or even have tables grouped nearby. Customers can hear the TV audio anywhere in the building or patio seating by using the free AudioFetch app. This allows everyone to maintain a safe, comfortable distance from others, while enjoying the entertainment, the food and drinks, and the community experience.
Less Shared Equipment
Even pre-pandemic, hearing assistive devices and transmitters were always a pain to keep clean. Post-pandemic, customers and guests will be less willing to use a shared device. At best, this creates a less enjoyable experience; at worst, they'll look for another venue that is more welcoming and accommodating.
AudioFetch solves this problem. Since listeners use their own smartphone and headphones to hear the audio, you don't need to provide (or maintain!) any additional devices. AudioFetch is ideal as an assistive listening system for churches, theaters, and schools and educational facilities, or as a translation streaming solution. Tour groups also benefit from replacing their shared hearing devices with their attendees' smartphones and the AudioFetch app.
Fewer Surfaces to Touch
For fitness centers and gyms, instead of using entertainment screens attached to cardio machines or allowing anyone to control shared TVs or sound systems, members use their own smartphones to listen to TV audio or music throughout the club. This reduces the number of surfaces that members come into contact with at the club. It also limits the amount of equipment that must be disinfected by your staff throughout the day.
In addition to tour groups, sports bars, churches, theaters, schools and fitness centers, AudioFetch can benefit numerous other types of businesses and organizations that want to help their guests hear better and feel safer. Call us today at 1-844-443-3824 or schedule a meeting to discuss how your business can use new technology for a new normal.