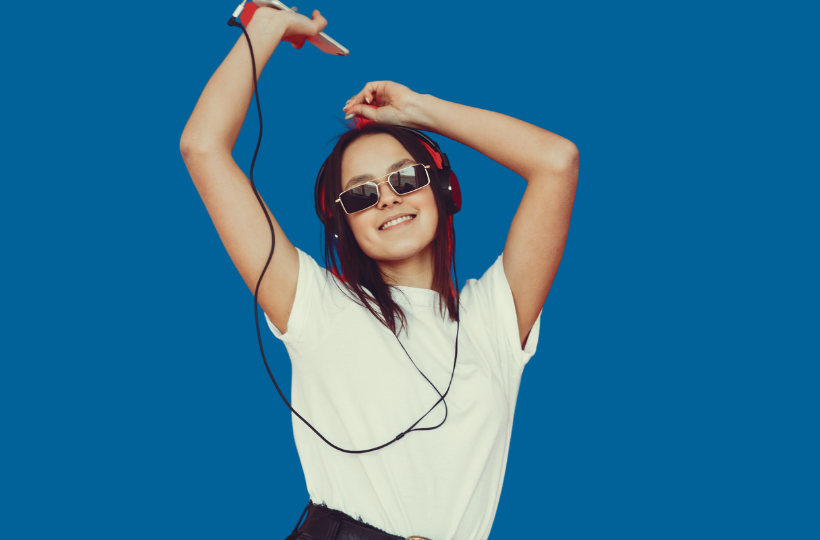 For those of you out there looking to keep the party spirit alive while maintaining safe social distances, we have the answer–Silent Discos!
Silent discos are events where people dance to music listened to on individual headphones. Rather than using a speaker system, silent disco equipment broadcasts music to the headphones, providing an experience that is unique for participants, considerate for neighbors, and in today's environment, the most responsible choice for music events.
Silent discos started gaining popularity in 2005 at the Bonnaroo Music Festival, and are seeing a resurgence as people look for creative and safer ways to bring communities together. AudioFetch's wireless audio streaming technology offers several benefits for silent discos:
Innovative Audio Streaming Technology
Traditional silent discos use FM radio transmitters to broadcast the music to wireless headphone receivers. This process works, but it's an old school way of doing things!
AudioFetch provides a next-generation solution that streams music wirelessly to smartphones. Listeners simply download the free AudioFetch app, connect to the WiFi and they're able to hear the music immediately.
No Headphones to Disinfect
Rather than providing shared headphones for listeners to use, AudioFetch allows users to listen with their own smartphone and headphones. Nothing to disinfect after each use and no worry of spreading disease. No rental gear to send back and no extra equipment to store after the event. No mess, no risk, no hassle!
Flexible Music Streaming Options
Want to keep the music going into the wee hours while adhering to noise ordinances? Planning a music event with multiple acts or DJs and need to provide listening options? Thinking of unifying your apartment complex with a unit-wide dance party? Have another silent event in mind? We offer several wireless audio streaming solutions to fit your needs.
Our Express model is a single-channel unit, which lets you broadcast from one artist or DJ. If you'll have multiple audio options, our Signature Line is what you need. Signature covers you from 4 sources all the way up to 512! 
Listeners can easily choose the DJ or artist by swiping right/left in the app to find the appropriate channel number.
More Affordable Than Other Silent Disco Gear
Other silent disco equipment providers charge you for each headphone at a whopping $50 a pop (and that's typically the budget option!). Then you have to buy the audio broadcast equipment, which can be anywhere from $150-500 for a single transmitter (which may not be enough for your event). And then you need to purchase all the accessories–cables, batteries, signage, storage containers, setup fees. All of those items together can really add up!
With AudioFetch, you only need to purchase the audio over WiFi equipment, and that's it! There are no other accessories to buy–all cables and signage come with the equipment. There are no support or setup fees (not that you'll need it, AudioFetch is extremely simple to install!). And listeners use their own smartphones and headphones, so you don't have to worry about footing that bill either (or worry about spreading disease with shared equipment)!
Personal Volume Control
One volume does NOT fit all.
Using AudioFetch for a silent disco, each participant is able to easily control the volume on their smartphone, reducing the risk of hearing damage.
Encourage Conversation
No more yelling over blaring music or losing your voice the next day. A silent disco allows those people who are not dancing, or those simply taking a break, to converse at a normal level. And with the need for social distancing today, this is even more important. Individuals can talk at a safe distance from each other without even needing to raise their voices.
If you're interested in hosting a silent disco, we can help! Whether you're planning a full music festival or a small neighborhood dance party, our AudioFetch wireless audio streaming products are a simple and affordable solution. Contact us today!