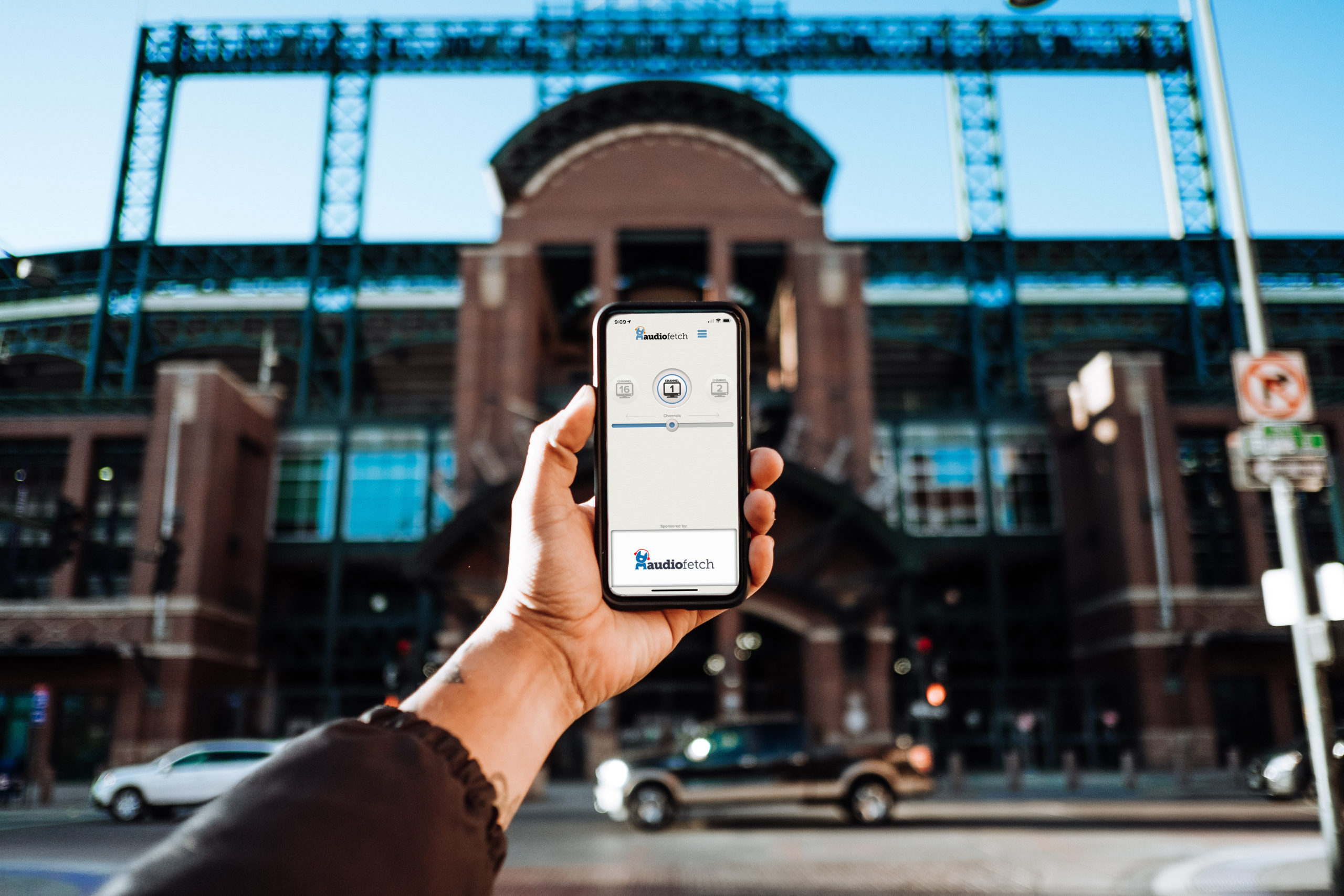 Have you ever had a bad entertainment experience because of a noisy environment? Assistive listening devices can help. AudioFetch listening assist technology gives users a more comfortable, enjoyable listening experience in loud venues.

Our assistive listening devices broadcast audio over wifi and provide easy access to clear, live audio streaming in theaters, stadiums, sports bars, museums, or other crowded entertainment venues.

With AudioFetch, you and your customers can enjoy a perfect entertainment experience without missing out due to environmental noise. You can also use assistive listening devices to improve the experience for people with impaired hearing.

Here's how popular entertainment venues can use AudioFetch assistive listening devices:

1. Theaters
Assistive listening devices for theaters help patrons enjoy the arts without being disrupted by anyone who may be making noise around them. Users can connect to a direct audio live stream for perfect sound. Theaters like New York Live Arts also use AudioFetch to make their shows more accessible to the hearing impaired.

2. Stadiums
Nothing beats the feeling of cheering for your favorite team with a crowd of other fans, but the volume can make it difficult to hear the play-by-play. Adding assistive listening devices to a stadium sound system lets fans tune in to a direct live stream over wifi. The Halifax Thunderbirds use AudioFetch for stadium hearing assistance at their games to improve the experience for all fans.

3. Sports Bars
Fans who prefer to watch sports at their local bar face a different challenge than stadium listening. Along with ambient sound from conversations or music, many sports bars often play multiple games at once on different screens. Our sports bar audio solution allows customers to enjoy a drink and connect to a direct audio feed for their specific game so they don't miss any action.

4. Museums & Cultural Exhibits
Museums and cultural exhibitors like NY See Tours use AudioFetch devices as tour guide amplifiers. Tourists can enjoy their guided experience with optimal sound because our wireless tour guide system make it easier than ever to connect to an audio broadcast.

Use AudioFetch for the Best Entertainment Experience
When social gatherings and events resume in the coming weeks and months, you want to be ready with unique entertainment options for everyone. Contact us today to learn more about our listening assistive devices.