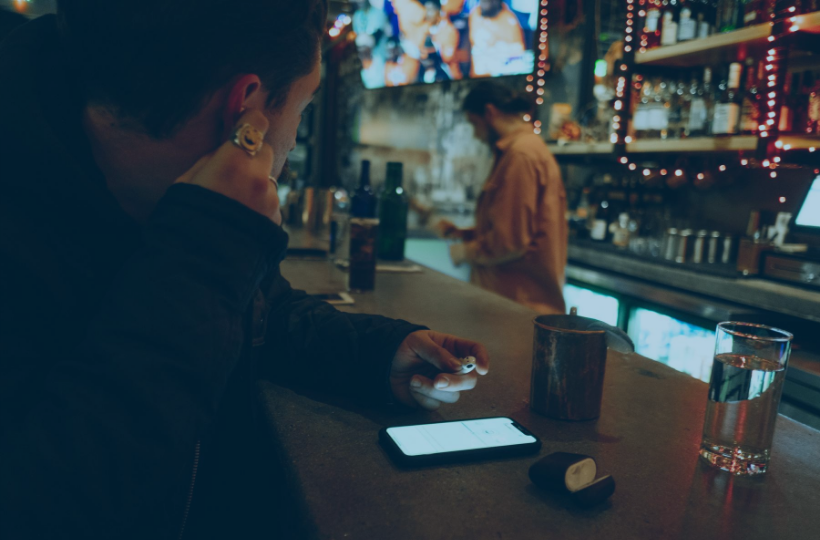 The start of football season is always an exciting time of year. Not only does it mean action-packed viewing parties with loved ones, it also signifies the start of Fall and all the warm and cozy foods, clothing and environments we can look forward to.
While fans may not be able to pack into most stadiums to watch the action this year, they can still enjoy the camaraderie (and competition!) with friends and family at sports bars and outdoor tailgating events.
Our AudioFetch wireless audio streaming solutions are a great way to help fans hear the game while maintaining safe social distances in sports bars, restaurants, or even stadium parking lots!
Local Audio Over WiFi Solutions for Sports Bars & Restaurants
Our AudioFetch local wireless audio streaming technology allows you to broadcast the game audio from muted TVs to your customers' smartphones and tablets. Customers can hear the game from anywhere in the bar or patio by using the free AudioFetch app. This allows you to keep tables spaced farther apart and discourages gathering around a single TV.
If you have multiple TVs airing different games or other programs on each, that's no problem. AudioFetch can accommodate 16 audio inputs with a single unit, or up to 512 by using additional units! This allows you to attract more customers by offering several viewing options for fans (or something for those not-so-fans, who still want to go out with their friends!).
Drive-In Audio Solution for Tailgating Parties
Stadiums may be sitting empty during live games, but the parking lots don't have to be. Hosting tailgating viewing parties in stadium parking lots provides a safe viewing option for eager fans, and could help to recover some of the losses from in-stadium ticket sales.
A big outdoor screen, our audio over WiFi streaming technology, and solid wireless internet is all you need to create this drive-in viewing experience. Fans can remain in their cars or truck beds, and listen to the game audio through their smartphone or tablet, or connected bluetooth speaker.
To celebrate the start of football this year, and help businesses and organizations serve their guests in a more responsible way, we're offering 35% off all AudioFetch sports bar and tailgating applications!* 
Use the discount code FOOTBALL2020 to purchase our portable FetchExpress online, or contact us to order AudioFetch Signature or any of our other sports bar audio solutions.
*35% off MSRP. Discount available from September 7, 2020 through September 30, 2020. Cannot be combined with other offers or discounts. One discount per customer.