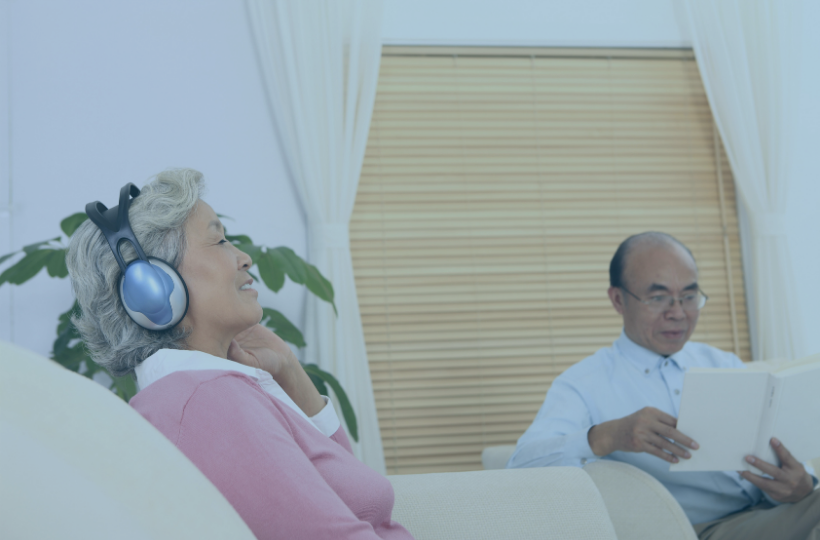 According to a study published in the International Journal of Audiology, 80% of people between the ages of 55 and 74 who could benefit from using hearing aids don't wear them.
This isn't simply a case of not wanting to wear hearing aids in public because they make the wearer feel embarrassed or old. Hearing aids can be uncomfortable if they're not properly fitted. They're also expensive, and oftentimes out of reach for many people. Additionally, hearing aids may not be as effective as they were at first or as effective as the wearer had hoped. For any and all of these reasons, some people choose not to use hearing aids even in the privacy of their homes.
This presents challenges for everyone living under the same roof. The person that needs the hearing aids must turn the TV volume up full-blast to be able to hear, drowning out any other noises in the household and driving partners, children and grandchildren crazy.
Fortunately for the whole family, there's a better way!
AudioFetch Home, our newest wireless audio streaming product, helps people hear better, reduces distractions and creates a more enjoyable and high-tech home environment.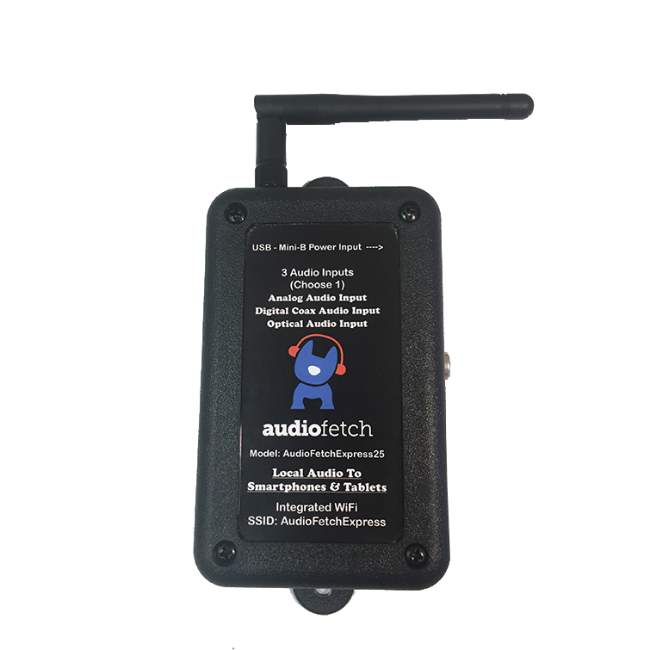 AudioFetch Home is a small device that connects to your television (or any other audio source) and automatically broadcasts the sound to smartphones or tablets via the free AudioFetch App. This home audio solution uses wireless internet, so there are no messy wires or cords to deal with. You can set it up with your existing wireless network at your home, or use the built-in WiFi. It's a plug-and-play installation that shouldn't take more than five minutes to get you up and listening!
If you or your loved ones could benefit from using an assistive listening device to hear the TV better, now's the time to purchase an AudioFetch Home–we're currently running a 20% off promotion for the holidays! Simply add AudioFetch Home to your cart and enter the code HOMEFORHOLIDAYS. This deal is up at the end of November, so don't wait!